Have you ever noticed that a purchase invoice may show as entered against the purchase order but hasn't hit the supplier account?
This is classed as a missing purchase invoice in your Batch Transactions Manager.
To identify this missing purchase invoice, you may notice that an invoice may show as entered against the purchase order but hasn't hit the supplier account.
You may also notice this if you get an error regarding batch transactions when trying to generate payments.
These missing invoices are usually caused if Sage crashes and closes down when you are partway through entering a purchase invoice. Or sometimes if the user closes the window down partway through entering the transaction.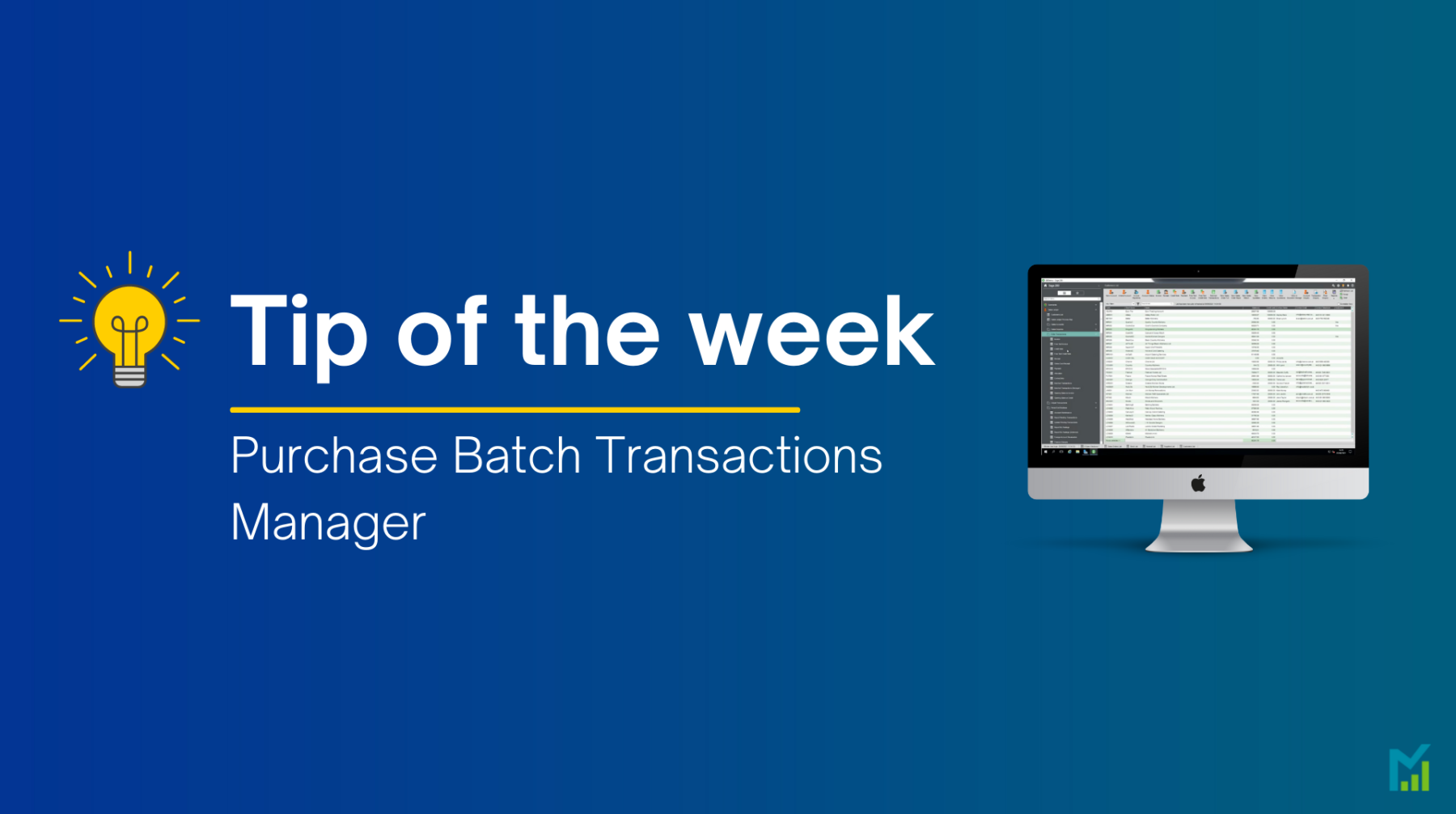 This week's Tip of the week will go through how to use your Batch Transactions Manager to find and resolve a missing purchase invoice.
---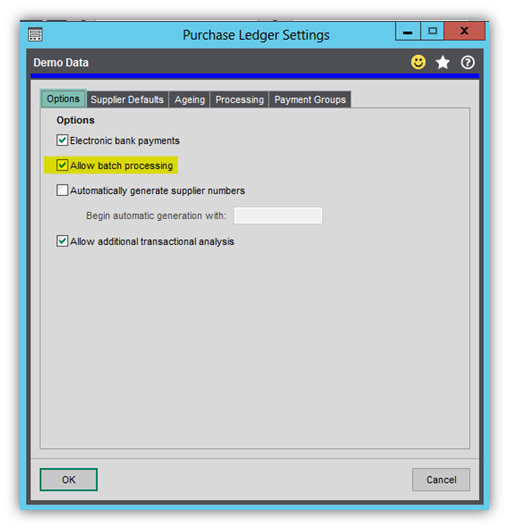 If you get the error when generating payments you might need to enable the setting first to allow yourself to view these.
To turn on the setting go to purchase ledger > ledger set up > ledger settings then tick the option to 'Allow Batch Processing'
Once the setting is enabled go to purchase ledger > enter transactions > batch transactions (manager)
This will open a new window where you will see any invoices which have not fully gone through to the purchase ledger account.
Here you have a number of options:
You can 'Commit' the invoice which will then post it to the purchase ledger supplier account.
You can choose to 'Edit' the invoice if there is a mistake and then you can 'Commit' to the supplier account.
You can 'Delete' the invoice if you do not wish this to show on the supplier account (you may wish to choose this option if the invoice had been previously spotted as missing and subsequently already been manually added to the supplier account directly ).
Please note that nothing that you action in this window will affect the purchase order and there is no way of uncompleting the invoice on the purchase order.
---
If you would like to stay in the loop about our latest tip then make sure you are following us on Twitter, LinkedIn and Facebook!
As we are constantly looking at ways in which we can improve our service, you are more than welcome to leave your feedback on our form. If you have any suggestions for what you would like to see featured as a tip of the week please email [email protected].
If you would like more support concerning your Batch Transactions Manager and a missing purchase invoice or your Sage system, take a look at our Sage support service. Contact us via the enquiry forms or call 01332 959 008 if you would like more information.
---
NB: Be advised that the information/accuracy in this article may differ depending on which version of Sage 200 you use, as a result, some options and processes might look different. For all support queries please email [email protected].
Interested to know more about our Sage solutions?
"*" indicates required fields