If you've been watching the news at all over the last few years, you'll have heard of the "metaverse".
The possibilities of the metaverse are exciting for all industries, particularly financial services.
We mentioned it in an earlier post on key trends that will impact CFOs; with the metaverse's value expected to rise to $47.48 billion in 2022, we thought it merited its own dedicated post.
In this post, we'll take you through what the metaverse actually is. We'll also show you ways it could revolutionise the financial services industry, and what businesses need to do to prepare.
---
What is the metaverse?
The term "metaverse" has been in use since at least 1992 – but what it actually means is a little more ambiguous.
The metaverse involves bringing together our physical and digital lives into one space. Here, going from work to play is as simple as crossing the street from your office to the pub.
How could the metaverse be used in the financial services industry?
You may think that all this seems like science fiction, but major players in financial services are already using the metaverse as "virtual real estate". Even if you don't go that far, the metaverse still has plenty to offer the financial services industry.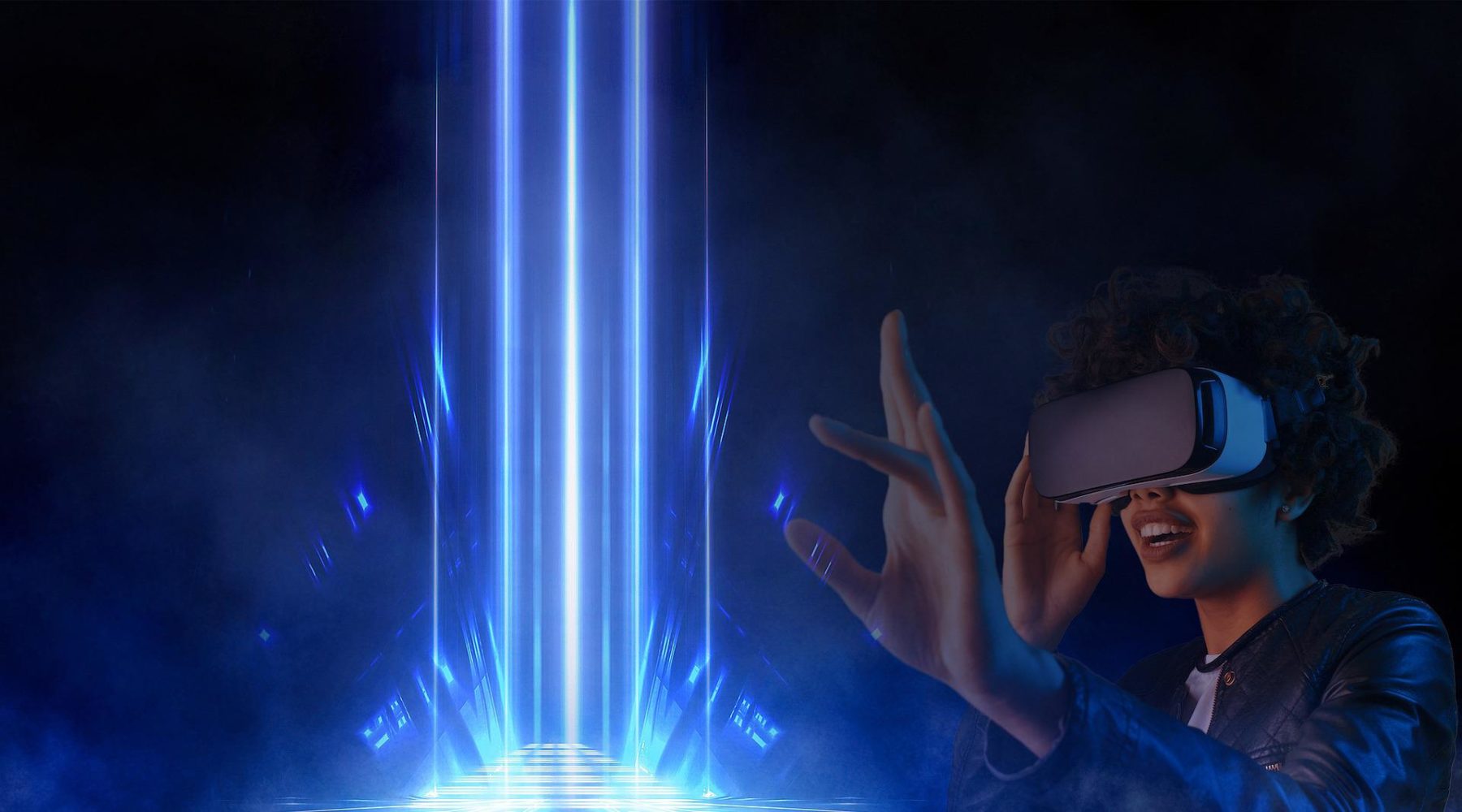 Cryptocurrency
Cryptocurrencies are already commonplace in the real world – many companies now take transactions via bitcoin. However, cryptocurrencies will be even more central in the metaverse, potentially as the main currency allowing simplified and more secure transactions.
Rehumanising the industry
In the days before finance went online, banks made a lot of their human connection with customers. While this hasn't completely disappeared with video calls and online chats, it has diminished. The metaverse's mixture of real and virtual worlds could go some way to reversing that.
Financial literacy
A 2021 study from investment app Freetrade found that 88% of Britons lack confidence with their money. Financial services have always played a role in helping people become more financially literate, and so could the metaverse. "Gamification" involves including gaming elements like point-scoring in customer experiences. It has already been used successfully by financial services companies like Moven and Ally, encouraging engagement with their services and demystifying concepts like buying property. This could help attract younger customers, and also has the benefit of retaining them down the line.
Employee Onboarding
In a post-COVID age of remote working, it's more important than ever to foster connections in the workplace. In the metaverse, companies can set up virtual offices and social spaces, allowing new employees to get to know each other no matter where they are in the world. The metaverse can also be used for training – allowing new employees to practice interacting with customers in simulated environments.
---
Where should companies start when looking into the metaverse?
The metaverse may still be in its infancy, but companies must begin preparing for it now.
As Sage discovered in their report, "The Redefined CFO", building skills is going to be critical: 54% of UK finance leaders say they are developing professional development training around the metaverse. While buying real estate in the metaverse might be too big a leap for many companies, there are other aspects of it that can be adopted more easily. For example, VR is becoming less expensive – and training on this aspect of the metaverse could provide solid foundations from which to grow your presence.
The metaverse can be a daunting concept, even for those with expansive knowledge of IT. By taking small steps to prepare now, your business is more likely to thrive in it.
---
Sage software makes a great starting point for those wanting to keep their business innovative. Contact PKF Smith Cooper Systems today on 01332 959008, or use the enquiry form.
Interested to know more about our Sage solutions?
"*" indicates required fields