Support, Sales, Consultancy, Marketing, Development and Admin. These are more than just departments at PKF Smith Cooper Systems, they are teams of people that have brought the company to where it is today.
As part of a new series, we are sitting down with some members of Team PKF SCS, across all departments, to give you an insight into the people that make us, well us.
Our first article lets you meet our Digital Product Marketing Manager, Priya. Many of you may not yet have had the chance to meet Priya, but she is the person behind all the webinars, emails and various other pieces of content you see.
Priya's role varies from brand management and planning to content creation and design. Keep reading to find out more!
---
How did your journey start at the PKFSCS?
My journey started in January 2020, so just over a year and a half ago now. After finishing my degree in English at Nottingham Trent, I was working full time as a travel consultant.
But my dream was always to work in marketing for a publishing house. I am a huge book lover and reader! My thought was that if I landed a general marketing job then that is my first step into publishing.
So one day I applied to work at SCSP as a Marketing Assistant and here we are! I have never looked back and I am super excited about what the future holds for us.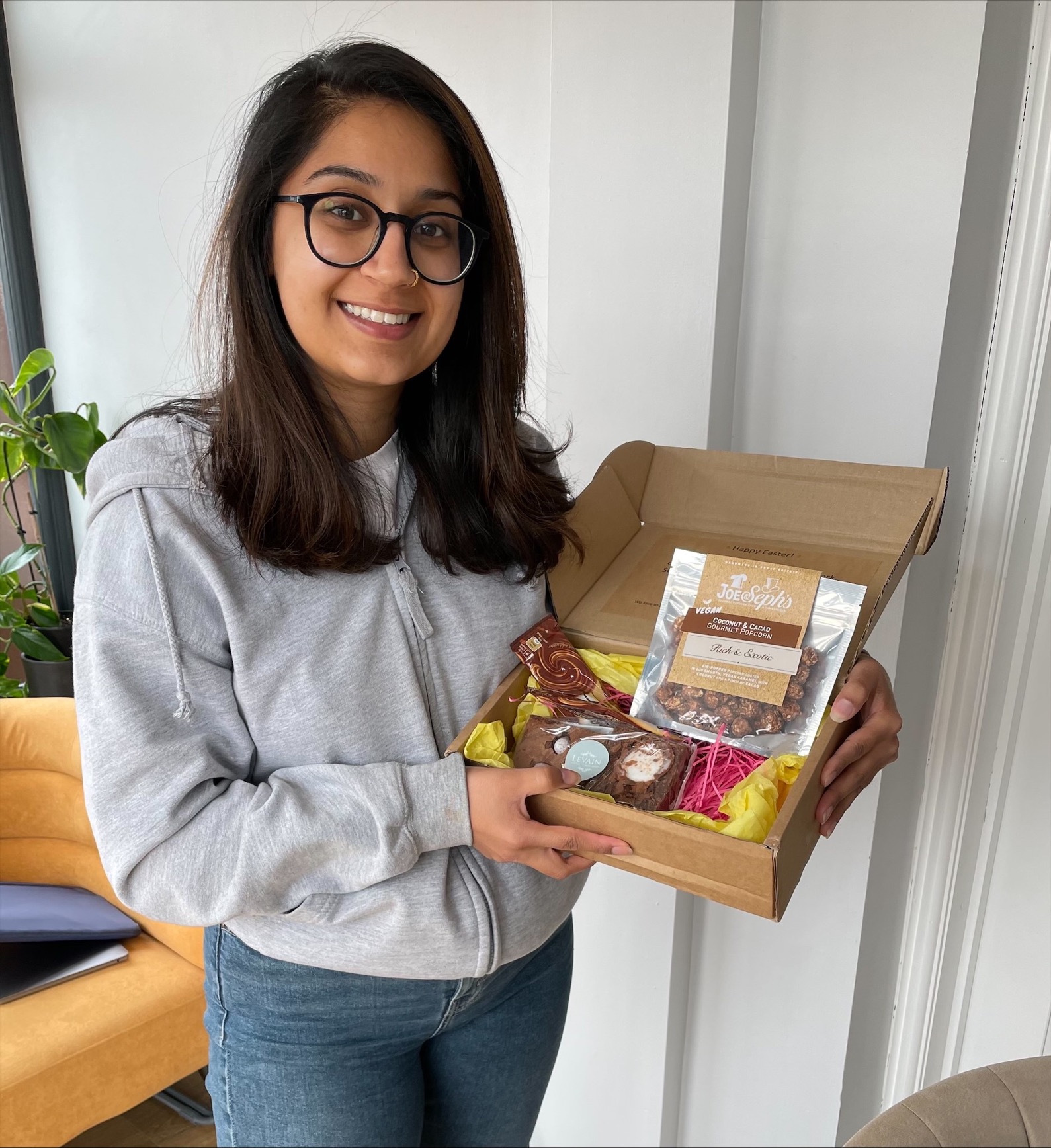 How has the pandemic and WFH impacted internal and external comms/marketing activities?
We had to be flexible and reactive at the beginning of the pandemic, and are still continuing to do so. The cancellation of our Annual Customer event impacted us majorly as it is normally such a great way to interact with our customers and share the latest news.
However, since then we have embraced the webinar culture and have found new ways to maintain the SCSP ethos. We've sent out gift boxes to those who attended our 2021 Customer event, collaborated more than ever with our add on partners and also treated some delegates to a free coffee at our most recent events.
Internally was more difficult as we are so used to the friendly office environment and "watercooler" conversation. In order to keep the company spirit alive, we relied heavily on using MS Teams to keep the general chat going.
We celebrated birthdays with GIFs and posts and did a few quiz/race nights many of which I organised treat boxes to be sent out to everyone. Also, when it comes to holidays, we make more of an effort to celebrate the occasion by sending the team some treats like Christmas/Easter gift boxes full of themed goodies.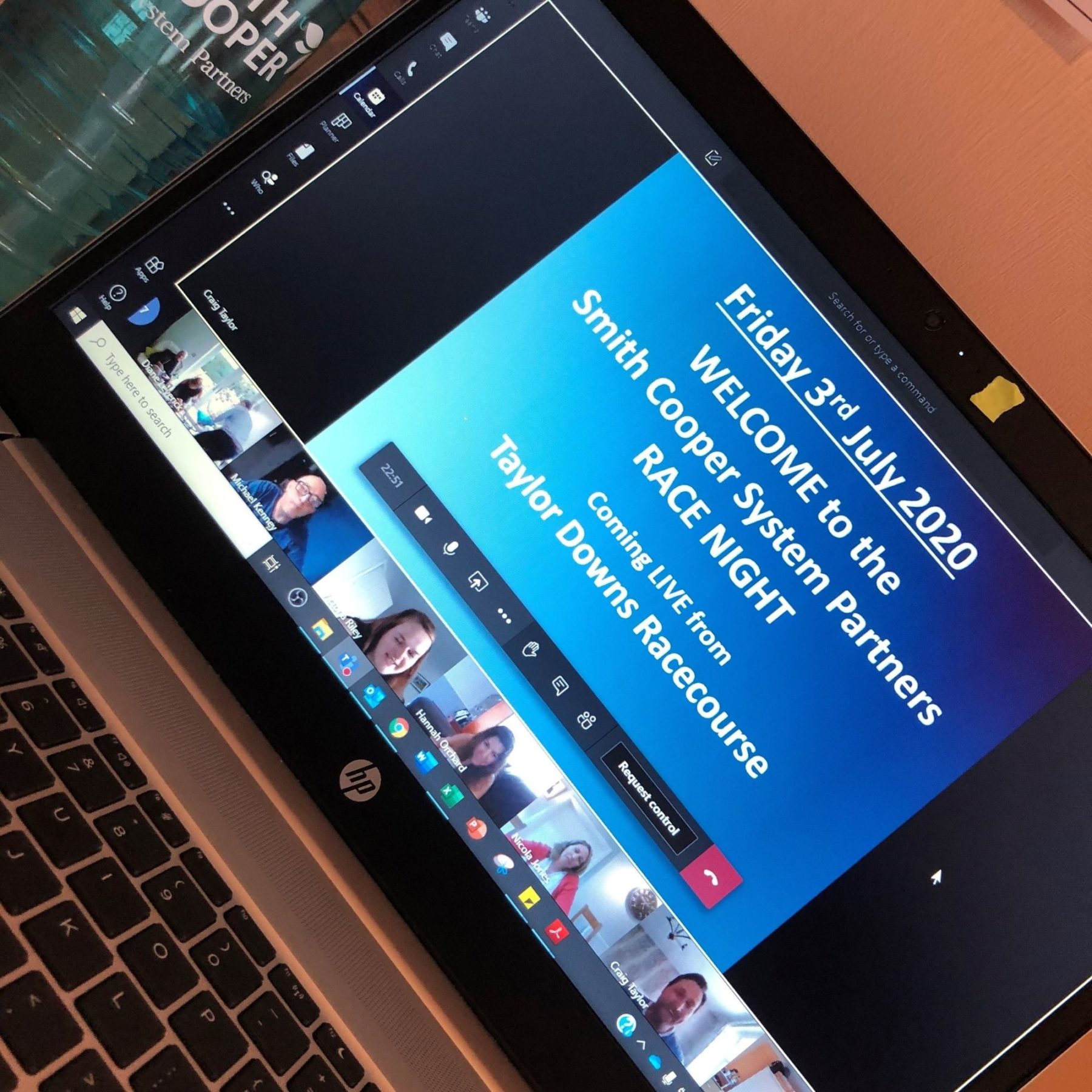 How have the webinars been received?
Since the beginning of the year, we have held a few webinars and have more in the pipeline for the next few weeks and months. From product updates to new solutions and demos, these webinars have allowed us to provide more valuable content for our current customers and potential customers.
Our 2021 Customer Event was held online and that was a huge success! The session was smooth and ran without a hiccup, the turnout was brilliant and everyone loved their webinar boxes. Since then we held our 'Working in the new normal' webinar, which was based around Sage cloud solutions and adapting to the new ways of working. Again, this session was smooth sailing and we have had some brilliant feedback.
We are definitely looking forward to running more in the future but we can't wait till we can host live events again!
What are the biggest challenges you face?
The past year has been challenging in that we have had to ensure that our plans stay flexible, that we are constantly adapting to the ever-changing environment, but above all, I have had to ensure that our customers get the most accurate information quickly and on time. While these are challenges they definitely make the job interesting and push me to think differently. No day on Team SCSP is the same.
How are you preparing for future activities to support the SCSP customers?
On a whole, we are looking to provide more helpful content for everyone no matter if they are a customer or not. We are gradually increasing our webinar output, writing more helpful content and are starting to bring in some new Tip of the week content. We want to empower our customers to feel confident in using their Sage solutions. I am also really looking forward to conducting my first in-person event. I missed out on my chance last year, so I am raring to go!
---
That is all for this time around, thank you very much for reading and a huge thank you to Priya for sparing the time to answer these questions! Stay tuned for the next edition of this series where we will be chatting with Christie O'Connor, our Sage Support manager.
Interested to know more about our Sage solutions?
"*" indicates required fields