Support, Sales, Consultancy, Marketing and Development. These are more than just departments at PKF Smith Cooper Systems they are teams of people that have brought the company to where it is today.
Many of you may not have interacted with any of these departments or you may have interacted with them all! Either way, this series is intended to introduce you to the people behind the titles and give you insight into the people who make up Team PKF SCS.
Following on from our previous articles in this series, we are talking to Lyndsey Nicholson. Lyndsey is one of our Financial Controllers and someone who many of you may have interacted with before.
Keep reading to find out more about Lyndsey and how her PKF Smith Cooper Systems journey began.
We have also featured a range of other team members, so to catch up on our past articles click here.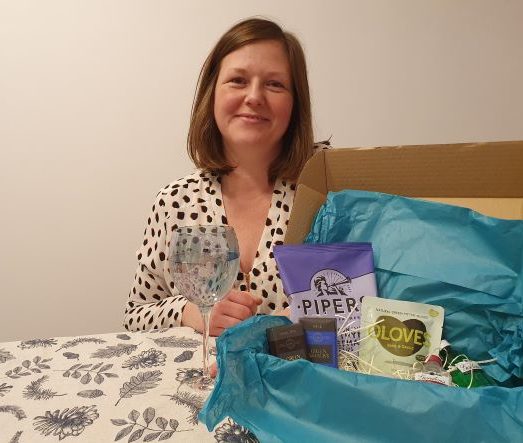 ---
How did your journey with SCSP start?
I joined PKF Smith Cooper Systems (then Smith Cooper Systems Partners) in 2014 after my maternity leave with my first child. I had been made redundant whilst on my maternity leave and was looking for a company that was both professional and family orientated. I definitely found both of these things in PKF SCS. The company had just become its own trading entity and was just beginning its own journey into what we have today.
What does a Financial Controller role entail?
Once I had returned from maternity leave with my second child, we split the FC role between myself and Nicola. Nic handles everything to do with our customers, including the ordering of software and maintenance of our contracts. I have taken on the more management accounts role, along with our team expenses and payments.
How has the pandemic affected your work?
Like a lot of people, we started working from home, which with two small children was a definite challenge! I missed the office and our team a lot. The entire team work closely and brilliantly together and it makes such a difference to your working day. We made use of TEAMS a lot, both day to day in our work and for social occasions, it helped us all stay connected. Nic and I speak several times a day as we need to when working from home but we also love getting together in the office.
Did you always want to work in finance?
Whilst at school I had aspirations of being a teacher, social worker, psychiatrist and everything else under the sun! I opted for Business and Financial Services at Uni and ended up working in a building society, which was lovely. However, I wanted something to challenge me as I always like to investigate and delve deeper. I loved doing the first assessment of our mortgage applications to see if anything was amiss!
After the building society I worked for a large accounts team on the cashbook side and again always loved the reconciling and investigation side – I was always determined to find the 2p discrepancy! That then lead me to PKF SCS which, at the time, was an all-encompassing role, from cashbook to credit control to PL to accounts prep. When I returned from my maternity leave and we divided the role between myself and Nicola, I was more than happy to take the accounts side! Thanks, Nic!
---
That is all for this time around, thank you very much for reading and a huge thank you to Lyndsey for sparing the time to answer our questions!
Interested to know more about our Sage solutions?
"*" indicates required fields