Support, Sales, Consultancy, Marketing and Development. These are more than just departments at Smith Cooper they are teams of people that have brought the company to where it is today.
Many of you may not have interacted with any of these departments or you may have interacted with them all! Either way, this series is intended to introduce you to the people behind the titles and give you insight into the people who make up Team SCSP.
Following on from our previous articles in this series, we are talking to Victoria today. Victoria is our Head of Client Services and someone who many of you may know very well from her Support Manager days.
Keep reading to find out more about Victoria and how her SCSP journey began.
To catch up on our past features click here.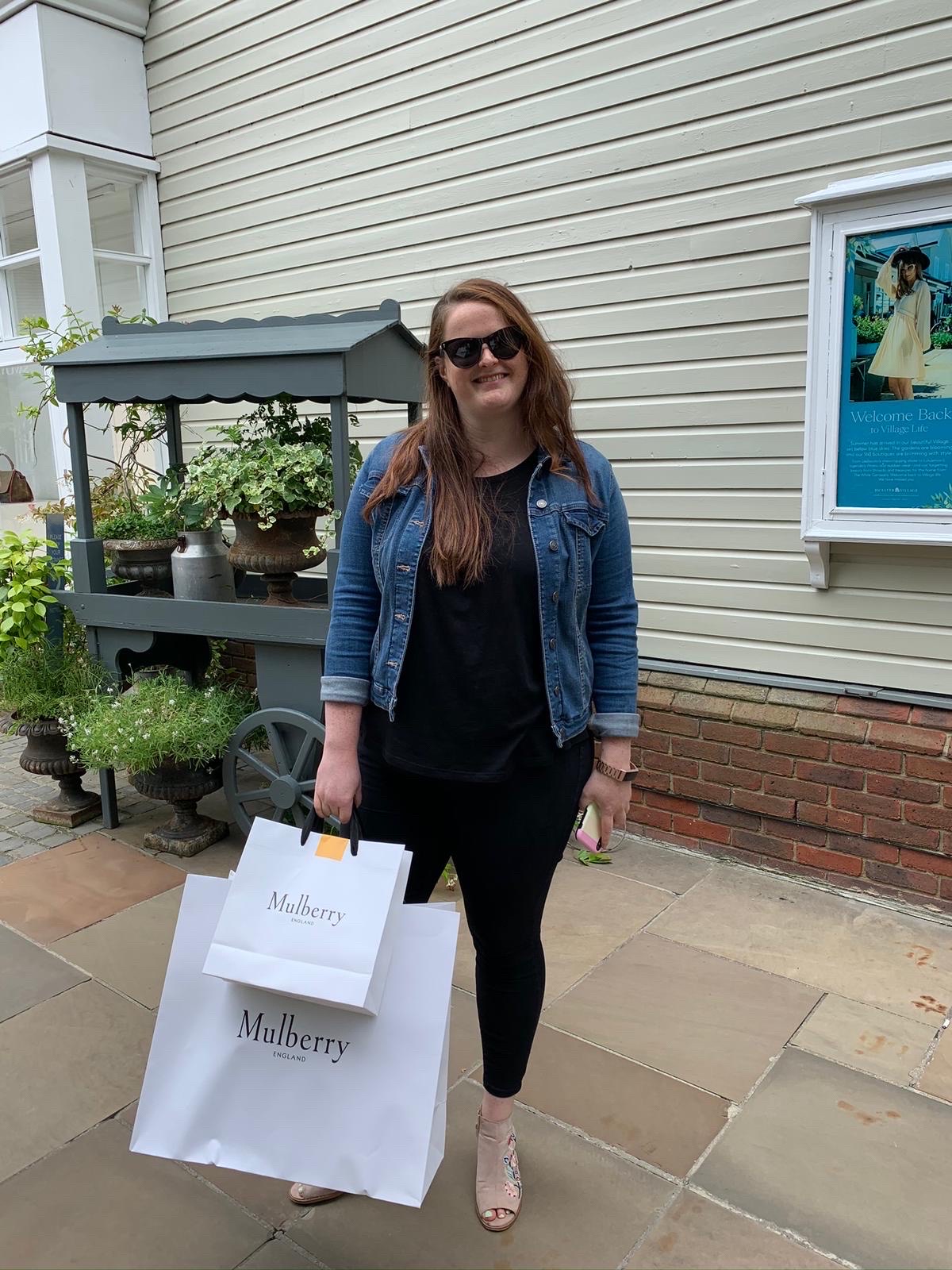 ---
How did your journey with SCSP start?
I tried a few different careers before landing on one that stuck. I was self-employed for a while, a bookkeeper, golf teacher, bartender and chef. The logical next step was clearly software support!
I had connections within the Smith Cooper accountancy practice who work alongside SCSP. So when an entry-level job opportunity arose as a trainee Sage Support Consultant, I took it and 7 years later I'm still here so it seems I've found the right place to be!
What is it like to work in Client Services? Is it a big change from being the Support Team Leader?
As SCSP has expanded, there has been an increased need for someone to be the bridge between the internal departments, the customer base, and the suppliers. Before I became Head of Client Services, this role did not officially exist so there have been challenges in identifying exactly what my responsibilities are, resulting in me doing a little bit of everything. I love that about my role and it suits me very well, as it keeps me on my toes and allows me to have a bigger overview of the company and business processes.
The biggest change is definitely how busy I am! In terms of the general day to day, not much has changed for me. I still interact with customers; I still work very closely with the support team, and I get stuck in with support calls when needed. I no longer directly manage the support desk, instead, I am a single point of contact for support, development and consultancy which means (hopefully!) internal interactions go smoothly.
I now also have more direct interaction with suppliers to make sure that we have the best possible working relationship, which in turn means we can provide the best possible service to our customers.
Has working from home, and other lockdown measures, affected the way that you address customer queries?
Definitely. Having my job role change mid-pandemic meant that this would have changed anyway, but there has been a big shift towards video calls and Teams conferences rather than just phone calls and emails.
Having the video call option has been extremely beneficial, as we can have those face to face conversations with customers without the need to travel miles to the site – as I don't drive this is a massive bonus!
What importance does the customer service play within SCSP?
In my opinion, our customer service is the most important element of our business. It's always been our ethos that we are "The Good Sage Guys to Deal With". The customer comes first, and we are very proud of the relationships we build with our customers, aiming to get that perfect balance between professionalism and friendliness!
What would you say was the company's greatest achievement /accomplishment over the year 2020/21?
This year's greatest accomplishment is definitely the recent acquisition of Cellular Solutions Business Systems and Price Bailey Business Systems. This has given us the opportunity to add some great support, consultancy and account management staff to our team, as well as allowing us to offer our top customer service to more companies across the country.
I also feel that we have all adapted very well to home working. While it wasn't without its challenges, we have rallied and have found a system that works (touch wood!)
---
That is all for this time around, thank you very much for reading and a huge thank you to Victoria for sparing the time to answer our questions! Keep an eye out for our next article featuring Sage 200 Sales Manager, Richard Torr
Interested to know more about our Sage solutions?
"*" indicates required fields