Support, Sales, Consultancy, Marketing and Development. These are more than just departments at PKF Smith Cooper Systems they are teams of people that have brought the company to where it is today.
Many of you may not have interacted with any of these departments or you may have interacted with them all! Either way, this series is intended to introduce you to the people behind the titles, to give you insight into the people that make up Team PKFSCS. We have taken a look a Marketing and Support, it's now time to head to Consultancy.
Craig Taylor is our Implementation Manager, resident YouTube star and someone who many of you may know very well. Keep reading to find out more about Craig and how his PKFSCS journey began.
How did your journey with PKFSCS start?
I have worked with Chris Smith since I began my career as a Sage 200 Consultant way back in 2004. Having worked closely together for such a long time, when he chose to move and become a director at PKFSCS he invited me to join him, and I have never looked back.
I developed our service delivery approach. Designing and implementing our project methodology to have a consistent, professional, flexible and customer-focused approach.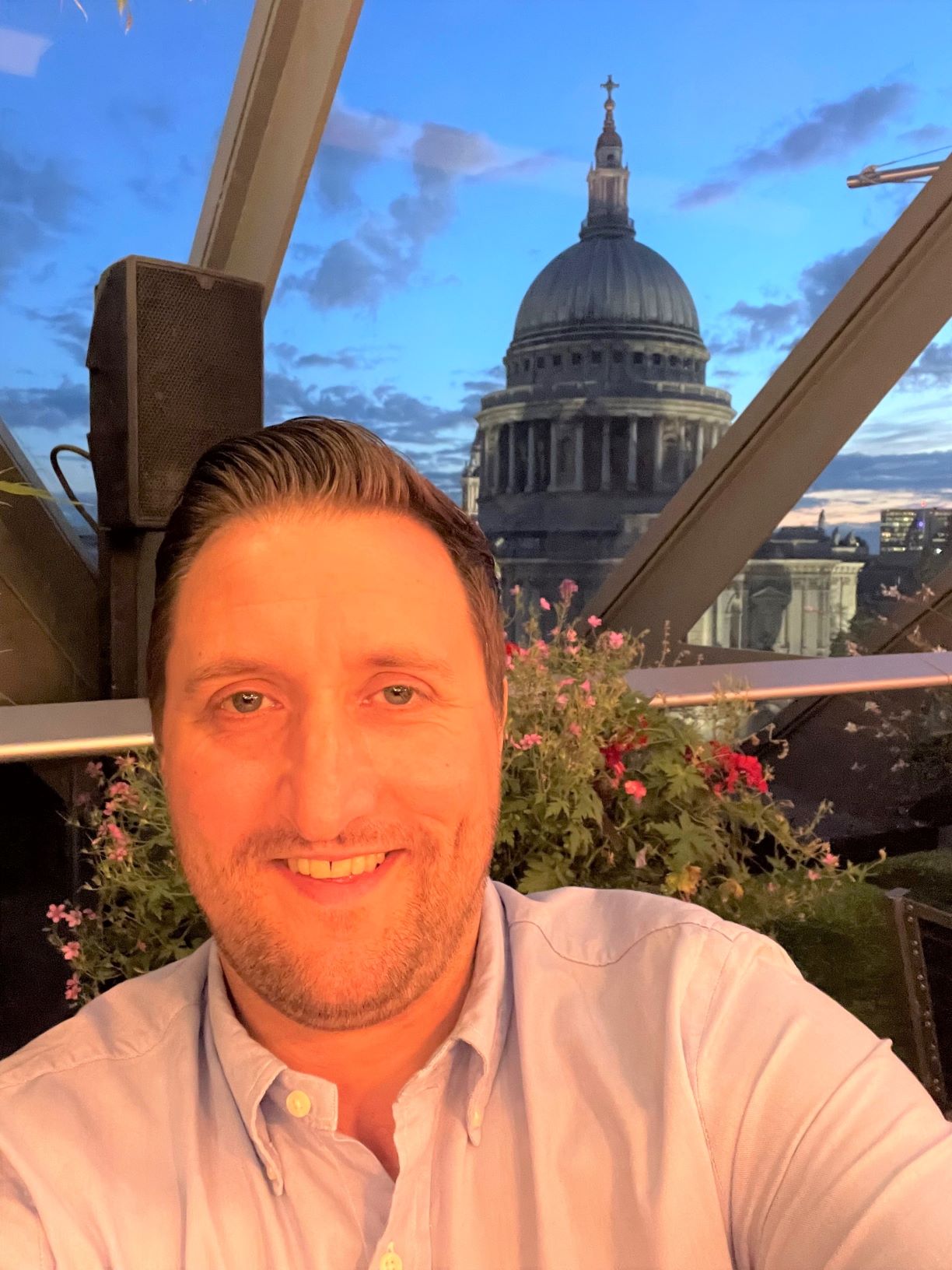 Did you always want to work in software implementation?
In short No. I had no real idea of what I wanted to do and did not get a lot of help at school with career choices. It was very much an age where you were told you had to go to University to make any sort of career and having been good at PE I was told to go to University and then become a PE teacher. For some reason, last minute, I decided that University was not the best place for me to go personally. So I looked through local job adverts in the paper and found an opportunity to become a trainee accountant.
Having done this for 3 years it did not really fit in with my personality and at the same time as moving up to Leicestershire, I looked for different jobs. I found a job to train as a Sage consultant and thought it was a good option as it meant I could still make use of the accountancy skills I had acquired. From here I basically worked my way up from a Trainee consultant on Support, to Managing an Implementation team of my own.
What do you do day-to-day as an Implementation manager?
My role is quite varied really. A lot of what I do is managing the team, their workloads and overseeing the projects they are working on. So a lot of Project Management including Project Scoping, Planning, Issue / Risk Management and acting as a Project Escalations contact for customers.
As well as this I also implement my own Projects so I like to get my hands dirty with Installations, Training, Configuration, Data Migrations and ongoing support assistance.
What part of your job do you enjoy the most and why?
Meeting different people and working with different types of businesses.
The last year has meant that we have had to be flexible in our ways of working. How are you ensuring that you and the team are flexible and how are you planning for any unforeseen circumstances that might arise in future?
The introduction of Microsoft TEAMS has probably been the main aid in ensuring more flexibility for the team. We have adapted well to increased remote working and have learnt a lot about the areas of our projects which work best in this environment.
We had already implemented an internal Projects system early last year before the Pandemic hit. This has proved valuable in giving us better visibility of what projects we have, what progress is (or is not) being made and what time has been spent on them. As well as giving better reporting about chargeable activity across the Team.
We are looking at ways we can adapt this system further, to capture other information about where time is lost, or additional time is regularly required. Also, to have better visibility of 3rd party-based issues that are having an impact on the progress of projects.
---
That is all for this time around, thank you very much for reading and a huge thank you to Craig for sparing the time to answer our questions! Stay tuned for the next edition of this series where we will be chatting with Sam Pidgeon, our Senior Solutions Consultant.
Interested to know more about our Sage solutions?
"*" indicates required fields