PKF Smith Cooper Systems, an award-winning Sage business partner, have successfully completed the first instalment of their new Sage 200 Training Course.
The online course was attended by a specially invited audience of customers from 13th-17th June, and aimed to give them a step-by-step guide on how to use Sage 200 Financials.
Previous customer feedback had highlighted a need for multiple employees in a company to have knowledge of Sage, without the expense of a full day of in-person training.
Using a mixture of pre-recorded tutorial videos, live demonstrations, polls and Q&As, the five-day course took attendees through everything they needed to understand Sage 200 financials, from basic navigation to all four of the key ledgers.
Feedback on this innovative course was universally positive: 100% of the attendees said they learned something new from the sessions, and the course's interactivity was also praised.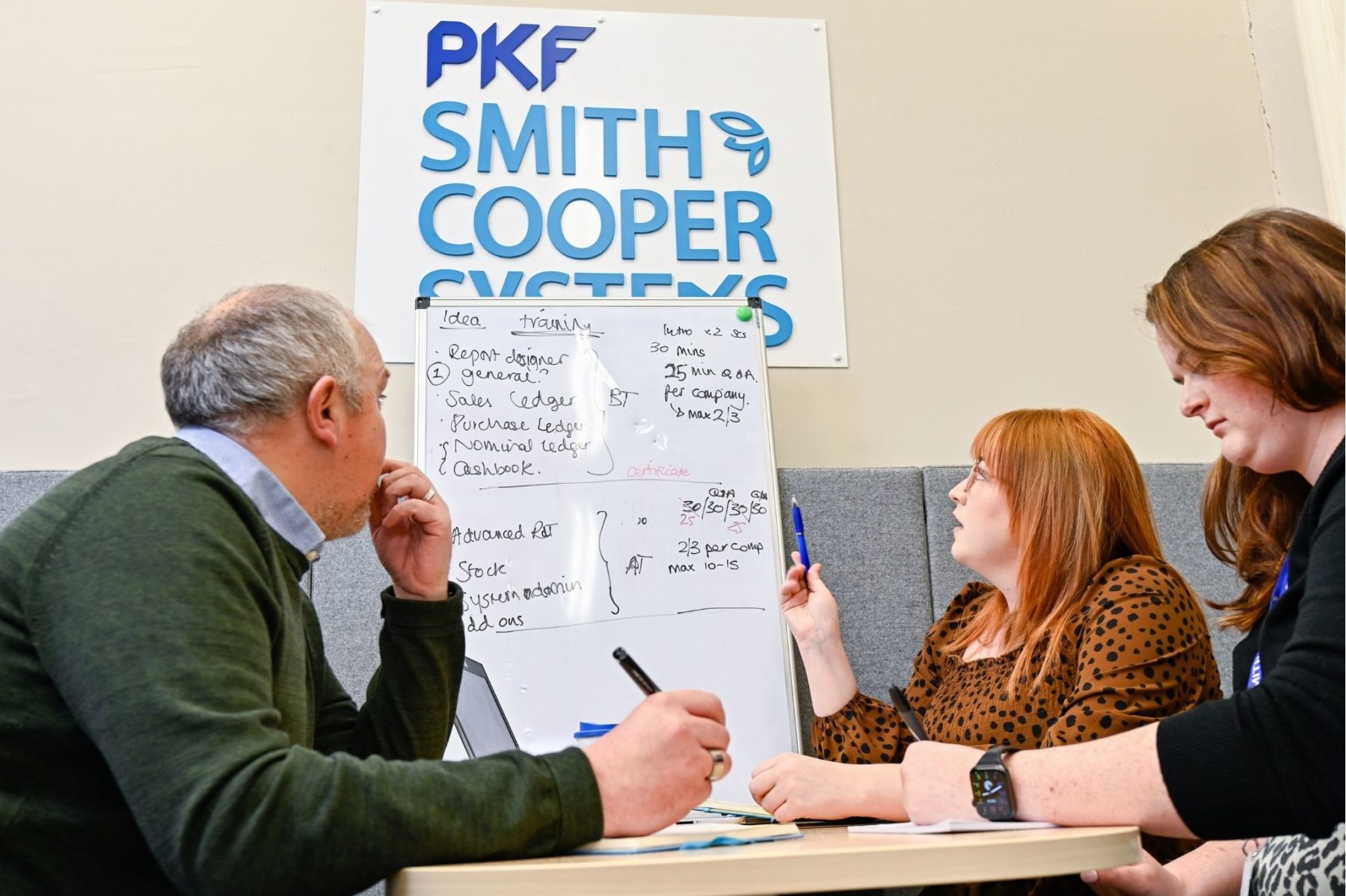 One of the key players in the creation of the Sage 200 training course was, Sage 200 Account Manager, Hope Dunbar. She had this to say:
"The course was a great success, and I couldn't be happier. The team and I put a lot of hours into creating a detailed, interactive training course after I noted in a lot of my account reviews that there was a large demand for companies with new starters or even those who needed a refresher after being trained internally.
The feedback we have received was fantastic & they all learned how to use Sage 200 Financials thoroughly, to the point we have already had requests for Sage 200 Commercials and even advanced report training!
We are looking forward to our next round of courses, look out for more details as they are announced. I'm really hopeful that we can provide more brilliant content for our customer base."
PKF Smith Cooper Systems MD Chris Smith said:
"We are often asked if we run generic Sage 200 classroom courses. Due to the unique way Sage 200 is used by each of our clients, traditionally our answer has been no and we have arranged specific on site training as appropriate.
The advent of hybrid working and UK businesses having more and more remote staff has given us the opportunity to create some generic Sage 200 courses which can be delivered in bitesize chunks. This innovation allows our busy clients to consume training in small sessions, remotely, across the week. It also allows us to add value to multiple clients at the same time and for clients to bounce off each other and share their experiences. The feedback from our first sessions has been amazing and I look forward to rolling out to more clients in the coming months."
With the success of this pilot run, the company hopes to open more training courses to all their customers in the coming months. If you would like to know more, or be added to the waiting list, please email [email protected].
---
About PKF Smith Cooper Systems: Founded in 2014, PKF Smith Cooper Systems is a Sage business partner, based in Derby. They work across the UK, in multiple industries, to implement Sage's business accounting software into companies of all shapes and sizes. They have been recognised as Sage 200 Business Partner of the Year in the Midlands region for the past 6 years as well as a Top 3 Sage 200 Business Partner, nationally.
Sage 200 is Sage's flagship solution, a suite of powerful integrated modules to help with all kinds of daily business processes. Trusted by over 9000 UK businesses, it is the ideal choice for companies who want to expand what their accounting software can do, or have multiple trading locations.
Interested to know more about our Sage solutions?
"*" indicates required fields