Running balance ledger/Verifying data in Sage 200 is an important aspect of running any business.
When you verify your data in Sage 200 you validate key quantities within the module.
The focus of these checks is the stock quantities and the order/return line values for sales and purchases. To verify your data in Sage 200 Commercials read on!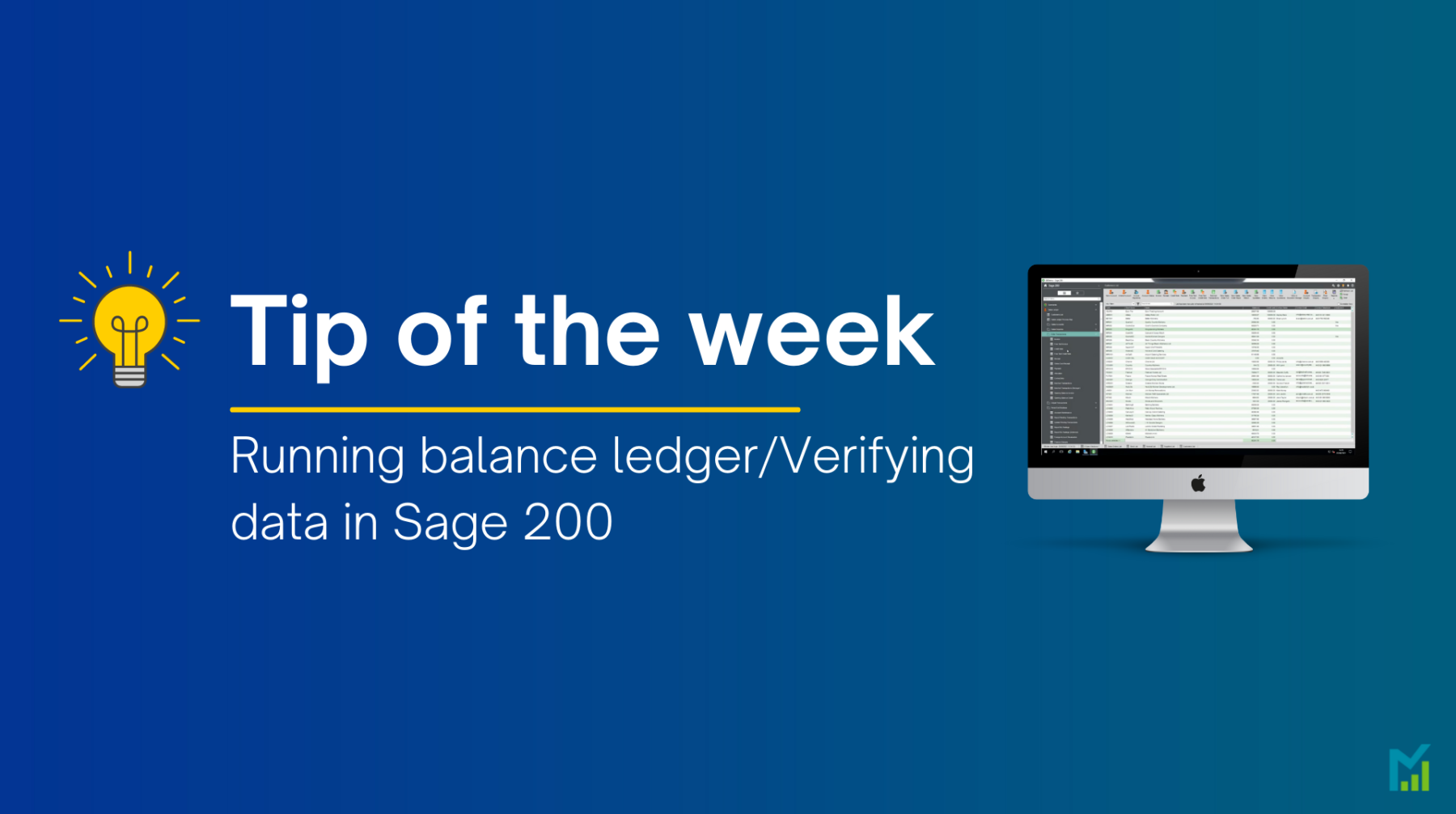 ---
The names of users currently logged on to Sage 200 are displayed when you try to run Verify Data. They must log off Sage 200 for you to complete the activity. Once in progress, the system prevents other users from logging onto Sage 200.
All users will need to be out of Sage or not actively working in the 'commercials' modules.
You may need to clear disconnected logins first. If you are not sure how to do this then read this article.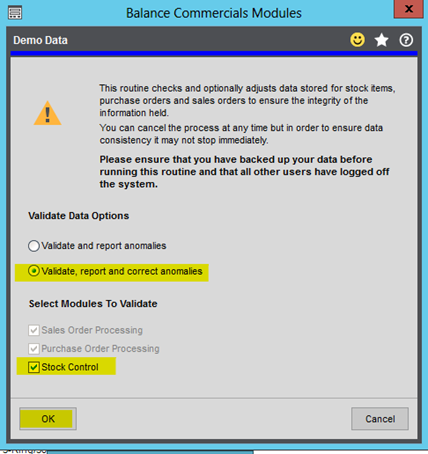 Go to Accounting system manager > system utilities > verify data > commercials
Tick 'Validate, report and correct anomalies'
Tick 'Stock Control'
Then click OK.
You will be warned that the routine might take some time however it should not take more than a few minutes usually so just click 'Yes'

You will see a process bar while Sage works through the ledgers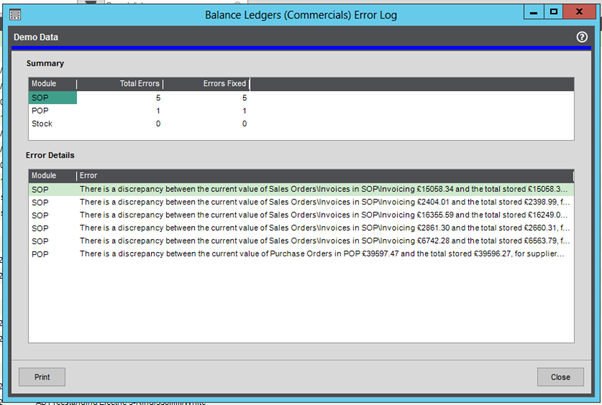 Sage will produce an errors log which you can just close. You don't need to review the information on here, your issue might not show on here although the routine may still have resolved it.
Close the errors log. If you have run this routine to try and fix and error check that it has been resolved and if not report to Smith Cooper Sage Support.
Users can now continue to use Sage as normal.
---
If you would like to stay in the loop about our latest tip then make sure you are following us on Twitter, LinkedIn and Facebook!
As we are constantly looking at ways in which we can improve our service, you are more than welcome to leave your feedback on our form. If you have any suggestions for what you would like to see featured as a tip of the week please email [email protected].
If you would like to discuss a support contract for your Sage system, then take a look at our Sage support service. Contact us via the enquiry forms or call 01332 959 008 if you would like more information.
---
NB: Be advised that the information/accuracy in this article may differ depending on which version of Sage 200 you use, as a result, some options and processes might look different. For all support queries please email [email protected].
Interested to know more about our Sage solutions?
"*" indicates required fields