Sicon Barcode and Warehousing has been designed specifically to integrate with Sage 200 and to meet the requirements of the typical Sage 200 user.
The Sicon Barcoding & Warehousing module for Sage 200 is integrated in real-time with the stock and order processing modules.
Based on the Android operating system, all the core functionality of Sage 200 stock management is provided to the user in a simple, intuitive but highly functional user interface.
Plus, because its and Android based system,  you can choose the type of device most appropriate to your people, process and environment.
Supporting businesses across the UK
Ideal for companies with:
a busy warehouse operation

multiple warehouse operatives

paper based warehouse process

perpetual stock take cycle
Real-time integration to Sage 200

Allocate Pick Issue, Dispatch or Move Stock

Add 'found' stock direct from the handheld

Send photos to back office team from device

Will run on any Android phones/device
Barcoding and Warehousing supports all of the Sage 200 Commercial modules (SOP, POP, Stock and BOM) as well as many Sicon additions including Job costing (for issues and returns), works orders (for picking and building assemblies) and distribution manager (for pre-allocation of stock at goods in).
Detailed Features of Sicon Barcoding and Warehousing
Receive purchases orders, and put away into existing or create new bins 'on the fly'.
Pick and dispatch sales orders and issue & return stock to internal/jobs.
Pick stock for Works Orders and Kits and build when picking is complete.
Pick stock for internal stock transfer (warehouse replenishment).
Add 'found' stock and also write off damaged stock.
Perform stock-take for both traceable and non-traceable items.
Transfer stock in the warehouse, even if it is allocated.
Allocate received stock to Sales orders using back to back or pre-allocations processing.
The Sage 200 report designer supports multiple barcode formats. Print barcode labels for goods in, bin location labels and all standard Sage 200 documentation.
System uses standard wireless connectivity and handheld device options are almost endless.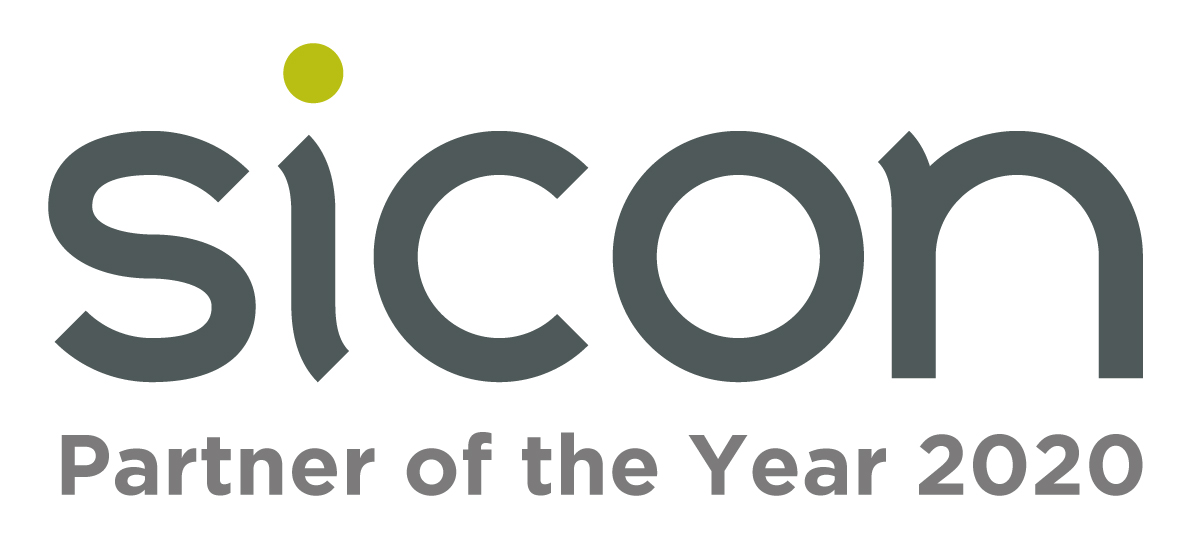 ---
If you like further information about Sicon Barcoding and Warehousing please call us on 01332 959008 or email [email protected]
Do the handhelds communicate directly with my Sage 200?

Integration with Sage 200 and the Sicon modules is in real-time, with the handheld devices communicating directly with Sage 200 using Web API technology.
This means there are no external databases to set up and maintain, and no data to synchronise or go out of synchronisation.

What will I need installed to make this work?

1. Sage 200 installed with the Sage 200 Commercial modules.
2. The Sicon Web API installed, (this is the same Web API required for Service Manager Mobile and Task & Contact Manager Mobile). NB: this will require a single Sage 200 Web User only license regardless of the number of handheld devices.
3. The Sicon Barcoding App installed on the tablet.
4. The Sage 200 add-on from Sicon for Barcoding & Warehousing.
5. Your choice of tablet and printer hardware.
6. A wireless network to cover the required area.
Find out what benefits Barcoding and Warehousing can bring to you!
"*" indicates required fields
If you're interested in this Sage product then we think you may also be interested in..