Need support from our team? Let's get connected.
Take a look at our customer support FAQs
Check out our YouTube support videos
Discover award-winning Sage support
Watch our featured support video
Get in touch with our support team
"*" indicates required fields
Sage regularly releases updates for its software, including Sage Intacct. The latest release went live in mid-October 2023. We've written this article to take you…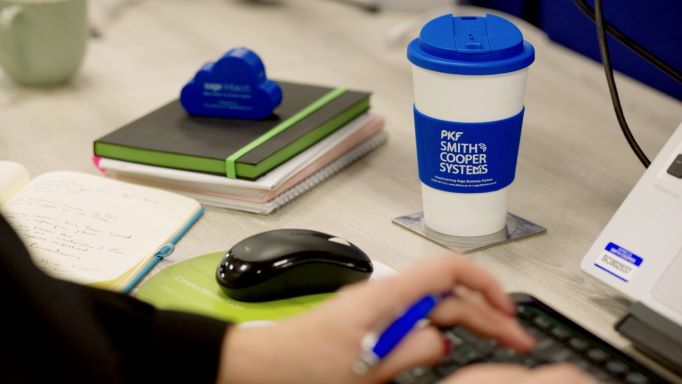 Like other Sage software, Sage constantly updates Sage CRM to make sure it's working for its customers. With the release of Sage CRM 2023 R2,…
You may have seen a pop-up window that has started to appear within your Sage 200 product that relates to your VAT return. This article…
Support FAQs: Check out our frequently asked questions. Can't see the answer to your question? Give our award-winning support desk a call or check out our YouTube channel.
How do I back up with Sage 200?

Unless you have access to the SQL database and are familiar with SQL Server Management Studio, we would always recommend giving us a call to assist you with a backup to ensure that it goes through smoothly.

How do I Reconcile a Bank in Sage?

Head to the Cash Book Ledger. Select the Bank account you wish to reconcile – there is a Bank reconciliation across the top menu. Click this, enter the closing balance of your statements and match of the transactions.
For more in depth instructions, please do give us a ring on 01332 959008

How do I view previous reconciliations on Sage 200?

If you Amend the Cashbook Account or click on Account Enquiry, you can see previous statement balances and dates. You cannot see the full list of which transactions make up that balance so it is a good idea to save a copy of the Reconciliation report at the point that you run it.

Can you Undo a Bank Reconciliation on Sage?

Yes. There is an Unreconcile Transactions option in the menu. This will take the current statement balance and take off the balance of the transactions you select to unreconcile. This will perform the unreconciliation at the date you are running it.

How do I Amend a Posted Invoice on Sage 200?

There is very little that you can change for a posted invoice in Sage 200 other than Due Date, Customer Address or Customer Order Number. It is recommended to reverse the transaction with a Credit Note and re-enter the Invoice correctly

How do I Print Remittance Advice on Sage 200?

Remittances can only be printed when performing the Generate Payments routine in Period End Routines. For more detailed instructions on generating supplier payments with remittances, please contact the support desk.

Why does my user say I am accessing something in Sage 200 that I am not?

This will be a disconnected login. These can occur if the network has dropped on the computer, or you have crashed with a screen open. In the cog icon in the top right corner of Sage is the 'User Login Status' option, where you can clear off any Disconnected Logins for yourself and other users.

Why don't my Aged reports match my Trial Balance in Sage 200?

Make sure that allocation dates are in the correct periods i.e. you are not allocating a payment against an invoice for an date earlier than that of the transaction.
Check for any manual journals to the Control account that may not show on the Sales/Purchase Ledger
Make sure that any Foreign Revaluations have been accounted for.
Identify the last time it balanced – this will give you a starting point to work from as you may find that otherwise you have to compare all transactions that have gone into Sage 200!
If the issue remains, please get in touch with as much information as you can and we will help you to find the differences.

My Sage 200 crashes when I click on a List view – how can I stop this?

Close Sage 200 if you have not been kicked out already.
You need to rename a file – depending on the version of Sage you are in, this will be in either
C:\Users\YOUR USER NAME\AppData\Roaming\Sage 200
Or
C:\Users\YOUR USER NAME\AppData\Local\Sage\Sage200\Desktop
The Sage.MMS.Desktop.Common.Resources.dll should be renamed to Sage.MMS.Desktop.Common.ResourcesOLD.dll
Open Sage.