There are times when you are using Sage 200 and you need to run a process, but you cannot find it anywhere.
Thus leaving you frustrated after blindly opening and closing options in order to find the right one. Thankfully on all current versions of Sage 200, you can utilise the Search Menu option.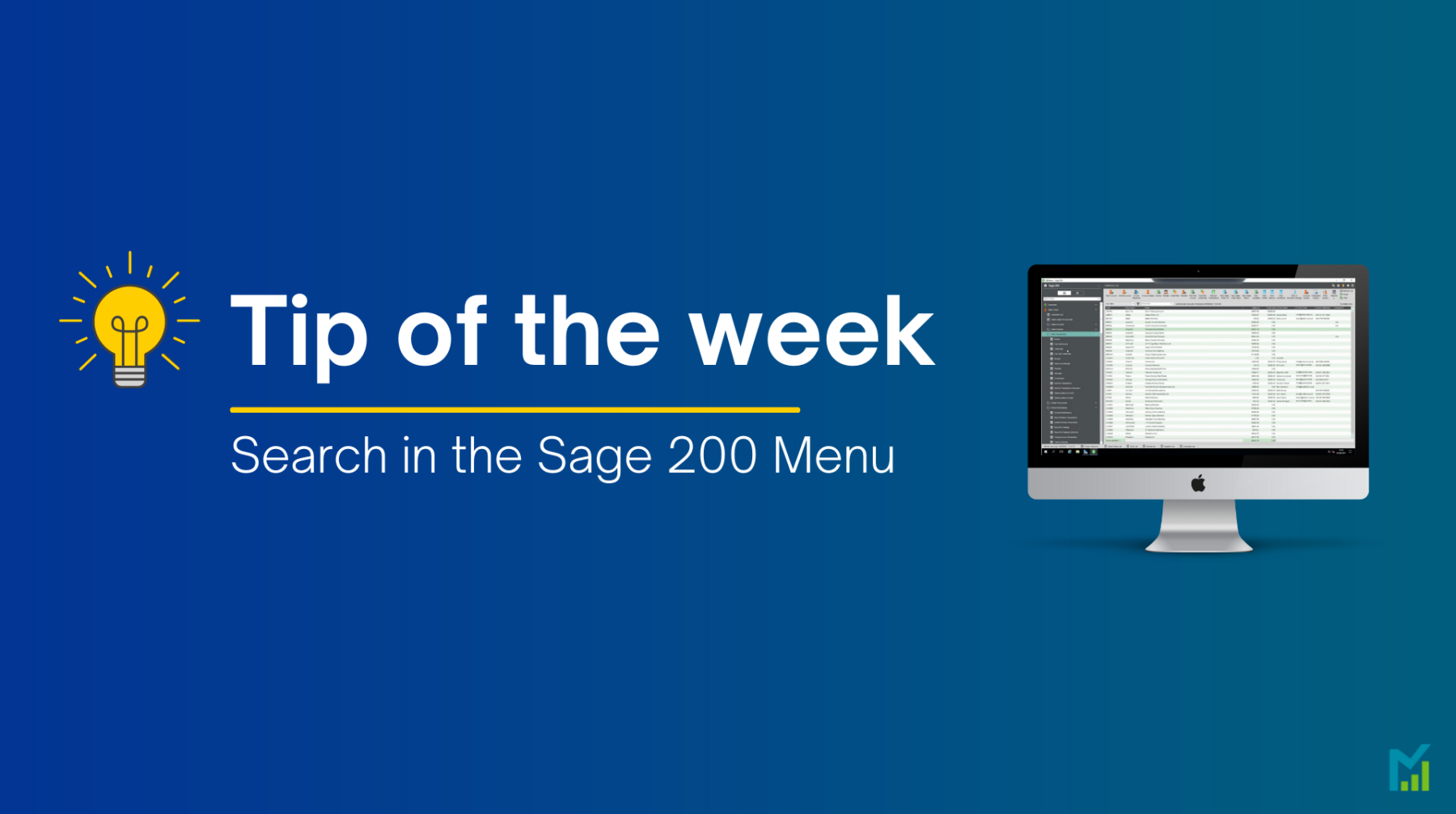 ---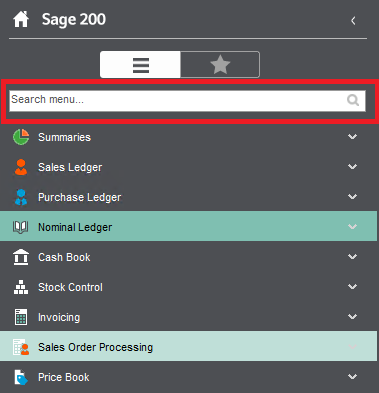 To search in the Sage 200 menu you need to use the search function that appears at the top of the tree view.
To find the function that is eluding you, click on the Search Menu bar and type in a word or words of what you want to do. For example, I'm looking for Bank Reconciliation.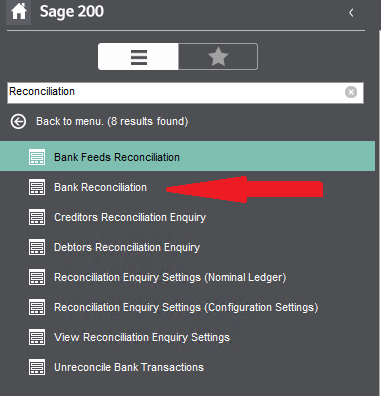 So in the Search Menu area, I type Reconciliation – it's not case sensitive but if you are unsure of the correct spelling, type what you are sure of.

Once typed, press 'Enter' or 'Return' and it will show the results. When the correct option is found, you can right click on the option and click on "Show in menu" so you know where it will be next time.
---
If you would like to stay in the loop about our latest tip then make sure you are following us on Twitter, LinkedIn and Facebook!
As we are constantly looking at ways in which we can improve our service, you are more than welcome to leave your feedback on our form. If you have any suggestions for what you would like to see featured as a tip of the week please email [email protected].
If you would like to discuss a support contract for your Sage system, then take a look at our Sage support service. Contact us via the enquiry forms or call 01332 959 008 if you would like more information.
---
NB: Be advised that the information/accuracy in this article may differ depending on which version of Sage 200 you use, as a result, some options and processes might look different. For all support queries please email [email protected].
Interested to know more about our Sage solutions?
"*" indicates required fields