Sage 200 Standard users, it's time to start automating many of your day-to-day credit control tasks!
With 20 years of experience and a track record of integrations with Sage Business Cloud Accounting Credit Hound Cloud picks up where Sage 200 leaves off.
What are the features of Credit Hound?
You can learn about the original Credit Hound in depth here, but all of its features are focused on helping businesses get a handle on their payment processes:
Automated payment reminders
Comprehensive dashboards
Payment cycles
What makes Credit Hound Cloud different?
Its biggest difference is that it's cloud-based – meaning you don't need an on-premise server and can access your information from everywhere.
Other benefits of using Credit Hound Cloud alongside Sage 200 Standard Online include:
Get paid faster by automating your daily credit control tasks
Automatic updates – no more waiting for the system to be ready for you
Set up within 30 minutes
Work more efficiently – invest money back into your business
Fast return on investment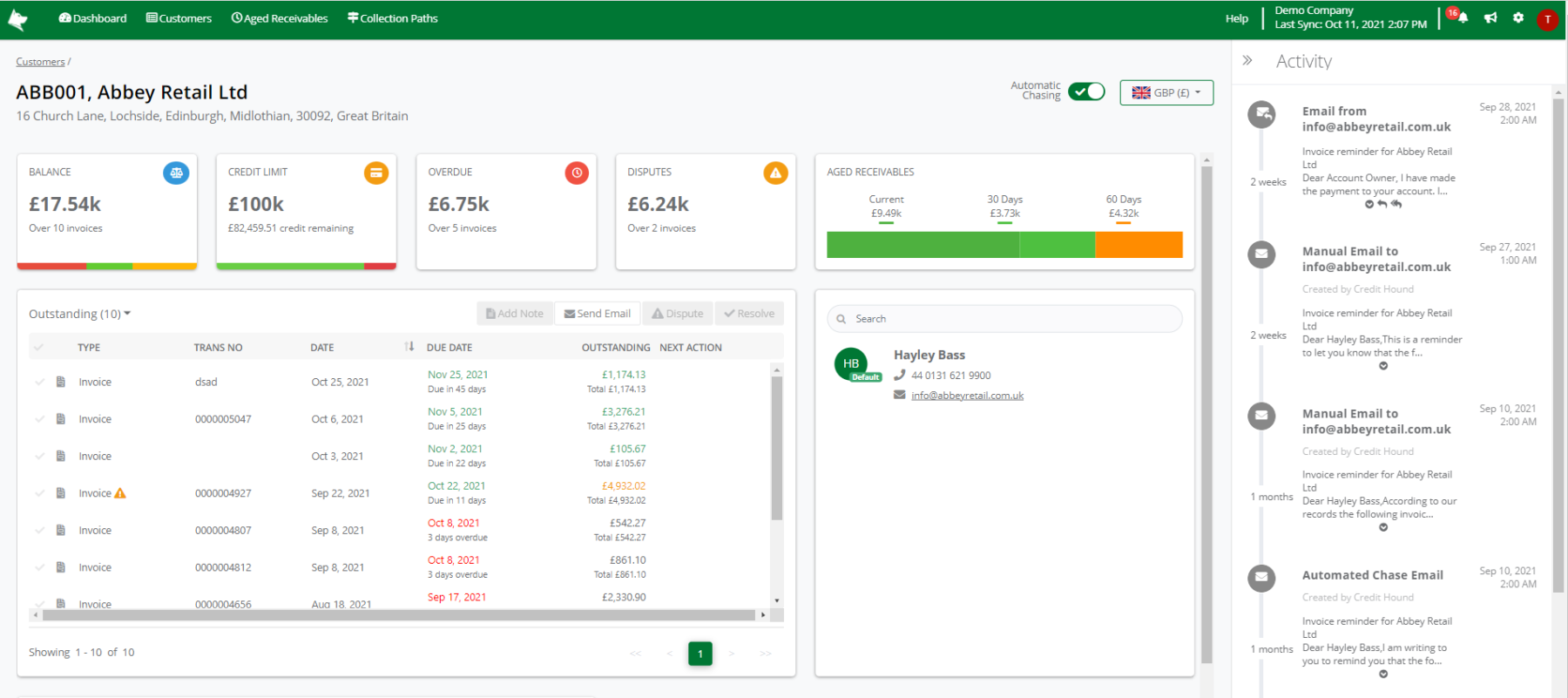 If you have any questions about integrating Credit Hound Cloud with Sage200cloud Standard, contact our support team on 01332 959008.
Interested to know more about our Sage solutions?
"*" indicates required fields