Retrieve, analyse and transform your data into easy to use dashboards providing valuable insights across all areas of your business
As a business, there is no question that you will have data that is important to a range of departments, from board members and executives to operations and finance.
The Sage Intacct Reports & Analysis means that your data will no longer be spread across your business.
Having data and financial information spread out across an array of departments often means it is housed within disparate spreadsheets or tied up in the manual process.
As a result, it's often a struggle to get insights to the right people at the right time. Just because this has been your business's past does not mean it has to be the way you function in the future.
The reports dashboards and analysis provided by Sage Intacct are ready in real-time. By collating your data in one space Sage Intacct not only makes it easily accessible across all departments but also saves you time a reduces the need for tedious manual tasks.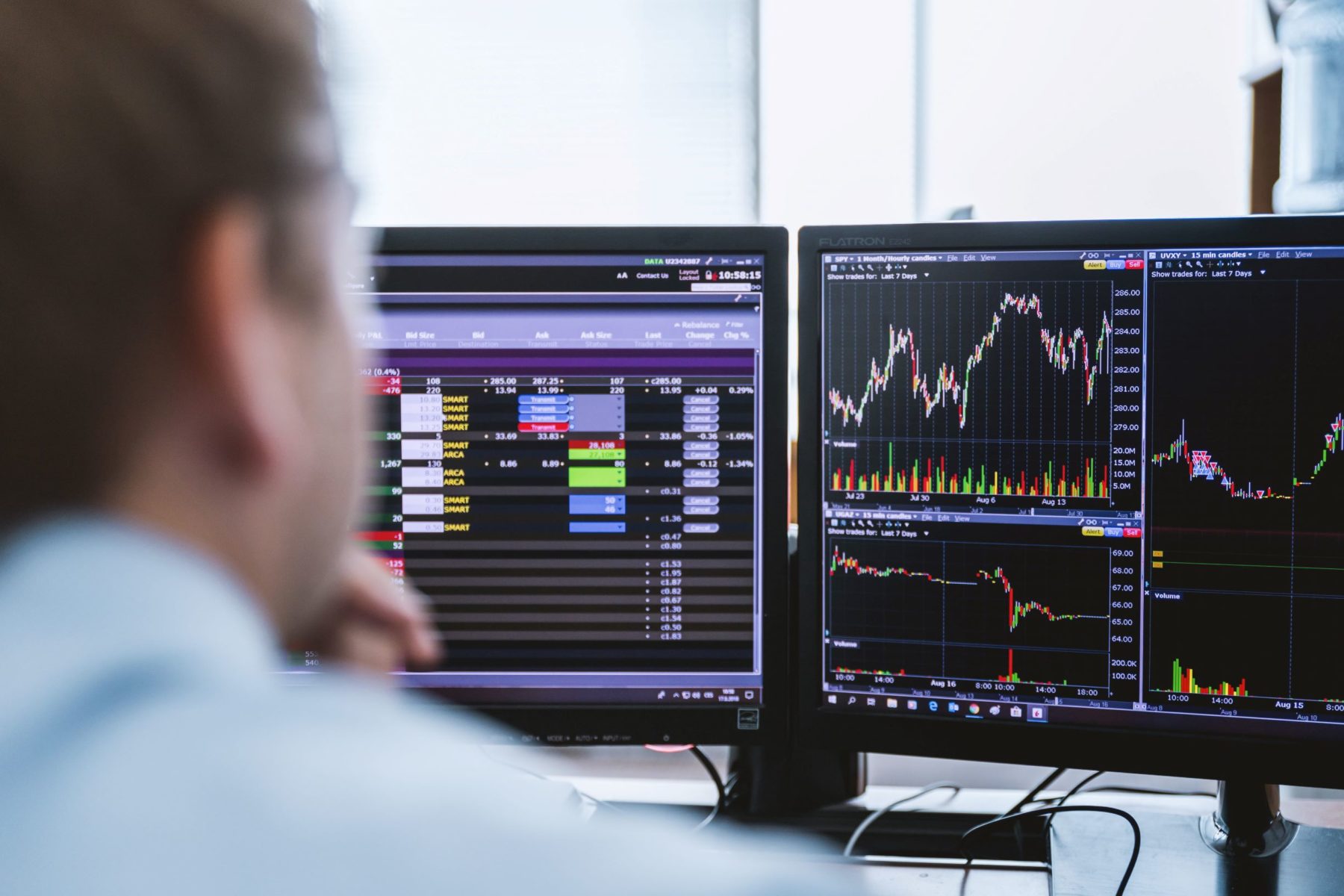 ---
Turn data into insight:
Dimension-driven reporting. Access or create reports that analyse real-time business performance by business drivers—without managing a complex chart of accounts.
Out-of-the-box functionality. Use predefined financial reports and dashboards out of the box and add more to reflect unique business drivers.
Flexible delivery options. Share real time views on dashboards, through email or on the cloud. Archived copies can be kept directly in Sage Intacct or published into a cloud repository of choice.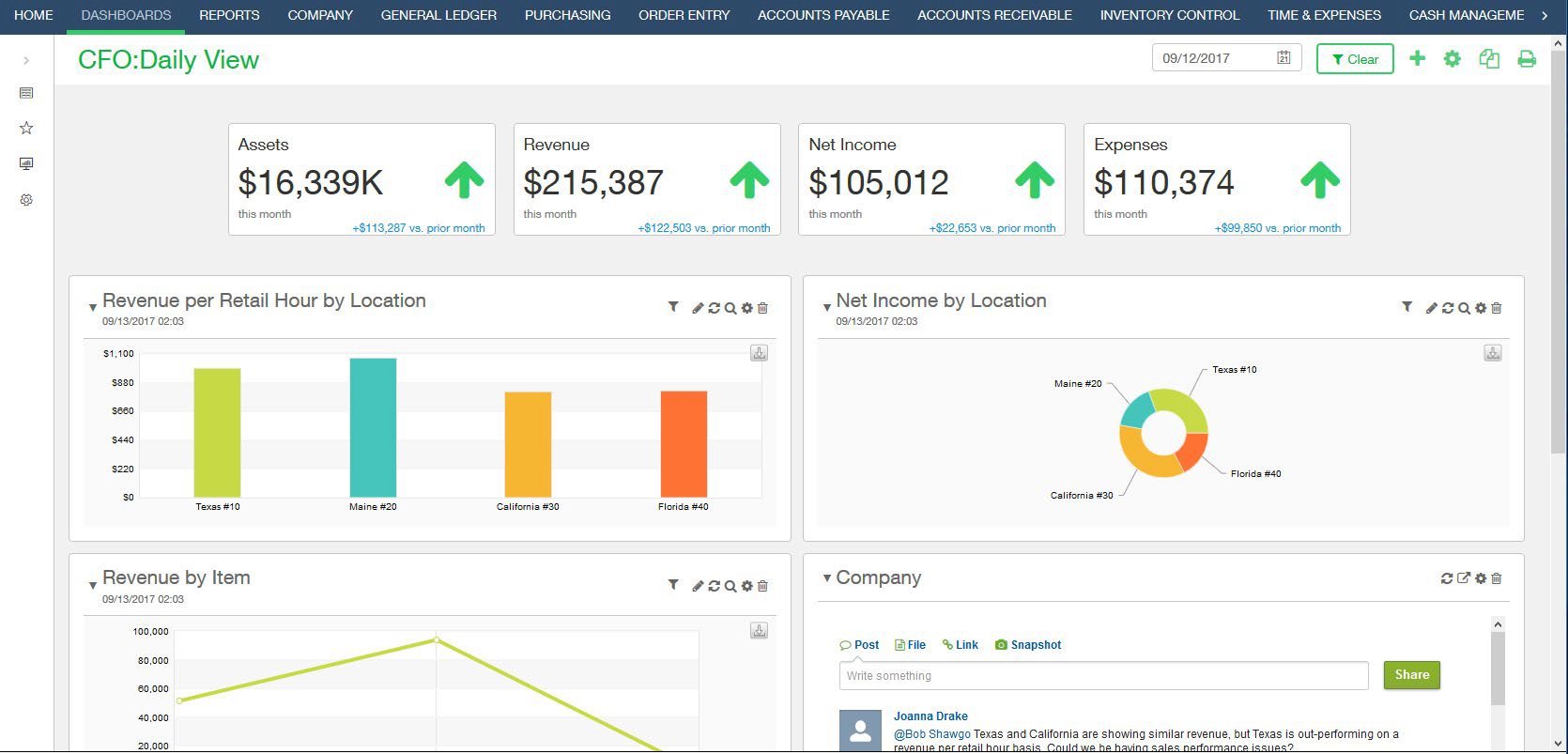 Deliver the insights different stakeholders need:
Tailored views. Tailor the reporting experience for different stakeholders by controlling who sees real-time reports and who sees period-end views.
KPI visibility. Select key performance indicators (KPIs) to track on your dashboards.
Slice and dice data. Slice and dice your data across dimensions to get different views without producing individual reports.
Visual indicators in reports. See the information that matters the most with visual indicators that draw your eye. If you're over budget, you'll see it immediately.
See across the dimensions of your business:
Built-in financial and operational reports. Get financial and metric data — like square footage, donors , fund, SaaS metrics or other statistical measures that matter to your business.
Drilldown capabilities. Drill down to source transactions and attachments for financial transparency. Flag trends and spot exceptions with powerful report visualization. Sage Intacct keeps tabs on the historic workflow and audit trail, so you don't have to.
If you are debating upgrading to Sage Intacct, it may be beneficial to have a think about the amount of time you and your team spend on generating and distributing reports, and accompanying analysis, on a monthly basis.
In an ideal world, Sage Intacct would remove that time completely. But what would it mean to you if Sage Intacct could reduce that by 50%? Think about how much value you could add to the business by using that newfound time wisely – strategic planning, identifying trends, analysing the cost base, streamlining processes. All the things on the wish list, that you maybe don't get round to because of day to day noise.
If you would like to discuss Sage Intacct and its reporting capabilities in more detail then please fill out the contact form or call 01332 959 008
Why work with PKF Smith Cooper Systems?
The Good Guys to Deal With
Our business is built on long lasting, mutually beneficial business relationships. We provide quality service and solutions that work for our clients in the short, medium, and long term.
All our staff are fully accredited in the full range of the Sage 200 Suite and we will never sell you any third party add-on that our staff are not trained to deliver and support directly.
Book a FREE on-site visit to discuss how sage can help scale your business.
Call 01332 959008, email us or enquire online today
"*" indicates required fields