Support, Sales, Consultancy, Marketing and Development. These are more than just departments at PKF Smith Cooper Systems they are teams of people that have brought the company to where it is today.
Many of you may not have interacted with any of these departments or you may have interacted with them all! Either way, this series is intended to introduce you to the people behind the titles and give you insight into the people who make up Team PKF SCS.
Following on from our previous articles in this series, we are talking to Nicola Jones. Nicola is one of our Financial Controllers and someone who many of you may have interacted with before.
Keep reading to find out more about Nicola and how her PKF Smith Cooper Systems journey began.
We have also featured a range of other team members, so to catch up on our past articles click here.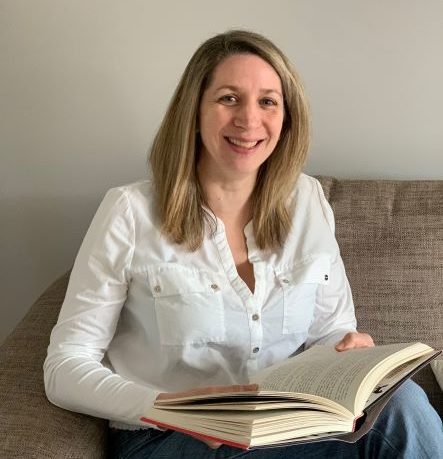 ---
How did your journey with SCSP start?
My journey with PKF Smith Cooper Systems began 4 years ago when Lyndsey was due to start her maternity leave. I had been working as a financial manager in the charity sector and felt it was time to move back into the corporate world. I immediately connected with the great ethos and family-style running of the team. When Lyndsey returned I was delighted that the business had grown so much that I could stay on. I had never worked with Sage 200 before this role and I am still learning to deal with its 'quirks' at times!
What does a Financial Controller role entail?
I took over the day to day running of the accounts from Lyndsey, from general cash book, invoicing, credit control to preparing the accounts for managers. Since the business growth, our roles have very much split and I have developed into a more commercial role while Lyndsey has kept the accounts running. I love being more customer-facing, and I enjoy seeing projects through from start to completion, while Lyndsey is an absolute whizz at making sure everything balances and reconciles correctly.
How has the pandemic affected your work?
I found working from home extremely difficult to start with. I missed the office and people A LOT. Lyndsey, Kelly T, Priya and myself had regular after school meet ups over zoom which helped, but I still missed seeing people. Lyndsey and I talk regularly and now I find no difference in working from the office or home.
Did you always want to work in finance?
When I left university I trained to be a secondary school Maths teacher. I taught for 6 years before I had my first child and I realised I did NOT want to return to teaching. So took a position as a financial assistant in a growing manufacturing business in Derby. I loved this and quickly moved on to financial management. I can't say that my childhood dream was to work in finances, but I thoroughly enjoy my job and no longer want to fly helicopters to save wild cats!
---
That is all for this time around, thank you very much for reading and a huge thank you to Nicola for sparing the time to answer our questions!
Interested to know more about our Sage solutions?
"*" indicates required fields