PKF Smith Cooper Systems, an award-winning Sage business partner, have successfully expanded their Newcastle office, bolstering their presence in the city.
Since the beginning of 2021, the company has been expanding its team in more areas. This meant it required a bigger space for its Newcastle team.
This office expansion is a part of the wider company development and growth. As Metropolitan House itself was undergoing a refurbishment, it was the perfect time to expand the usage of the office as well.
Previously, the Newcastle office was used for weekly meetings of the Development Team. However, the expansion has transformed it into a busy and collaborative space. Now, team members from across departments – including Client Services, Support and Consultancy – can easily work together.
Two of these new team members were Vicki Potts (Accounts and Contracts Coordinator) and Catherine Fearman (Project Services Coordinator). When asked about the new office, Vicki said:
"The change from working for Sage for 17 years and moving to PKF Smith Cooper was a bit daunting.
But, the last 6 months have been like a breath of fresh air for me, working with a great group of people, and having the Newcastle office to go to is brilliant. The Sage UK office I worked in previously was too big and corporate for me. So transitioning to this smaller space has been great! It's the perfect size for the Newcastle team, and we have a good mix of people going in there – so when we do, we have a good catch up. The office is modern and has everything we need. I'm very excited for the future of this company."
While Catherine added:
"I have been delighted by the move to Smith Cooper and feel very much at home in the Newcastle office, despite it being very different to the Sage offices I have been used to. We have a mixed group in the Newcastle office from consultancy, development, support and finance and it's nice to have a space to collaborate. We also enjoy socialising outside of working hours when we can."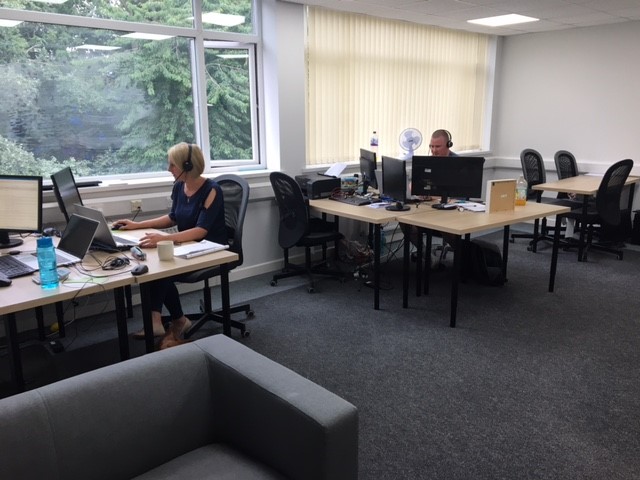 PKF Smith Cooper Systems MD Chris Smith said:
"The evolution of our Newcastle office has been immense and great to see. Originally it was just a hub for our development team to occasionally meet up, which also gave us a good address down the road from Sage. Now it's a thriving, vibrant office which seems to grow every month. Our landlords have done a great job on the building in the last few years, and we also now have our friends from Sicon as neighbours. I am certain we will be expanding the space again in the not too distant future."
If you would like to know more about us or have questions about Sage software, please email [email protected].
---
About PKF Smith Cooper Systems: Founded in 2014, PKF Smith Cooper Systems is a Sage business partner, based in Derby. They work across the UK, in multiple industries, to implement Sage's business accounting software into companies. They have been recognised as Sage 200 Business Partner of the Year in the Midlands region for the past 6 years as well as a Top 3 Sage 200 Business Partner, nationally.
Interested to know more about our Sage solutions?
"*" indicates required fields