The power of Sage 200 Professional is now available on the industry-leading Microsoft Azure cloud infrastructure! Get all the flexibility, scalability, and reliability trusted by companies around the world.
There is no doubt that the ever-changing business landscape, over the last year, has led many businesses to re-evaluate how they manage themselves. One of the main considerations that are now at the forefront of this discussion is enabling and optimising remote working.
As a direct response to this new dilemma, Sage has partnered with Microsoft Azure to allow Sage 200 Professional customers to benefit from any time, anywhere working through their cloud platform.
Hosting is an integral part of the deployment of any business solution. The launch of this platform gives Sage 200 Professional users more choice in their hosting options.
Those who host their data on the cloud see their operational efficiency improve, they reduce overall IT costs and they're able to adapt to market needs quicker. However, cloud hosting is not the right solution for all businesses.
If your current solution is managed via onsite servers, it is important to consider your options to see if transitioning from managing onsite servers, to having your solution managed in the cloud will work for you.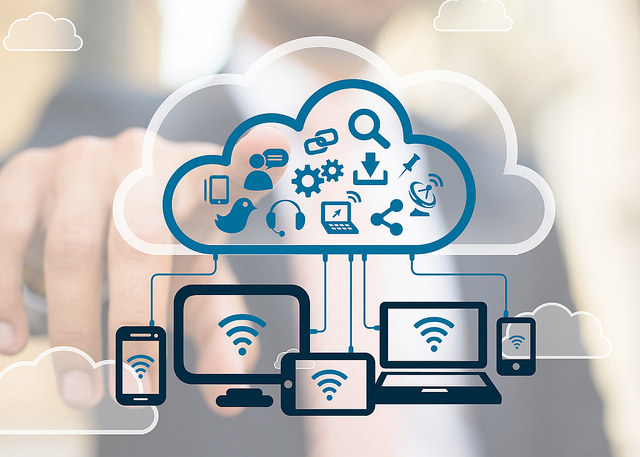 ---
What is Microsoft Azure?
Microsoft Azure is an open and flexible cloud-computing platform that customers can use to deploy their Sage 200 Professional products and store company data securely in the cloud. Azure users can create VMs, host ISVs, deploy third-party applications, store data, and run high-performance computing (HPC) workloads from anywhere at high speeds.
---
Why move to the cloud?
Scalability
As your company grows you no longer need to worry about ordering new data servers. This also means that you will never have to pay to maintain more data servers than you need as the company expands in new directions.
Savings
Drivers, like greater workload flexibility, better server utilisation rates, and more energy-efficient infrastructure, all make public clouds more cost-efficient than enterprise-owned data centres.
Accessibility
Benefit with anywhere, anytime access to your Sage solution. Cloud providers like Azure can also back up company data so your business information is always accessible no matter the weather or impending disaster.
Sustainability
Large public cloud companies such as Google, AWS and Azure are investing in sustainable cloud infrastructure. This means that you can be sure that you are also investing in sustainable cloud infrastructure.
---
If you are interested in finding out more about hosting your Sage 200 Professional system on Microsoft Azure, please get in touch and we will be happy to discuss your requirements. You can contact us on 01332 959 008 or use the enquiry form.
Interested to know more about our Sage solutions?
"*" indicates required fields