Sicon Debtor Management addition for Sage 200 is the latest release from Sicon. A brand-new module developed to make direct debit collections, handling failed collections and much more, simpler, faster and more efficient for businesses.
Installed and maintained within Sage 200, it is designed to handle the transactional elements within Sage, producing a CSV file to import into the customer's bacs/bank solution for payment collection.
Key Features and Benefits
Highly configurable CSV export including an AUDDIS Bacs file format
Customer preferred payment method specified as default on the customer's Sales Ledger Account or at transaction level during either Sales Order Entry, Sales Ledger Invoice Entry or Sicon Contract Line Level based on user Permissions
Instalments/Payment Information for each transaction can be seen within the Sales Ledger Transaction Enquiry
Ability to change/amend payment method after the invoice has been raised
Flag an instalment as failed with prompts to specify how to collect the failed payment
Generate and send Direct Debit Collection Notices to customers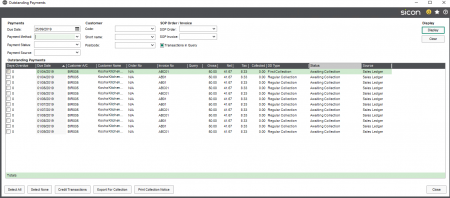 ---
As always, if you would like to find out more about how the feature could help you or your upgrade options, do not hesitate to contact the Smith Cooper team on either 01332 959008 or [email protected]
Interested to know more about our Sage solutions?
"*" indicates required fields