In business, demands are constant. Keeping up with them is often the difference between profit and loss, or a five star review and a complaint.
Every business needs to keep track of its expenditure, across multiple areas. Two of the most popular methods to do this are Microsoft Excel and accounting software, such as Sage.
Though these solutions might do some similar things, they're far from equal. Depending on what you need for each process, both solutions have benefits and drawbacks.
Today we're going to compare the capabilities of Microsoft Excel and accounting software, helping you decide which one is best for that particular month-end procedure that takes you hours!
---
Pros of Using Sage Software
Accessibility
When compared to Microsoft Excel, you're not only able to access accounting software like Sage from more places, but more often as well. Many modern software programmes have mobile apps associated with them, meaning you can take your work with you if you go on the road.
At the same time, accounting software doesn't have the same limitations on how many users can be within a document at once. For example, Sage 200 allows for up to 75 users to be on the system at the same time. All this adds up to more time spent working collaboratively, and less time waiting around.
Specialist Processes
Another advantage that accounting software has over Microsoft Excel is that it's specifically geared up for accounting. This might not seem like a big comparison, since Excel does have some accounting functions, but it isn't specifically made for accounting and finance. This becomes especially clear when you see how accounting software like Sage Intacct deals with payroll and inventory in much more detail, respecting countries' accounting standards. Additionally, this specific purpose means it's built to be compliant with UK accounting standards too – everyone Sage Intacct and Sage 200 do is compliant with Making Tax Digital.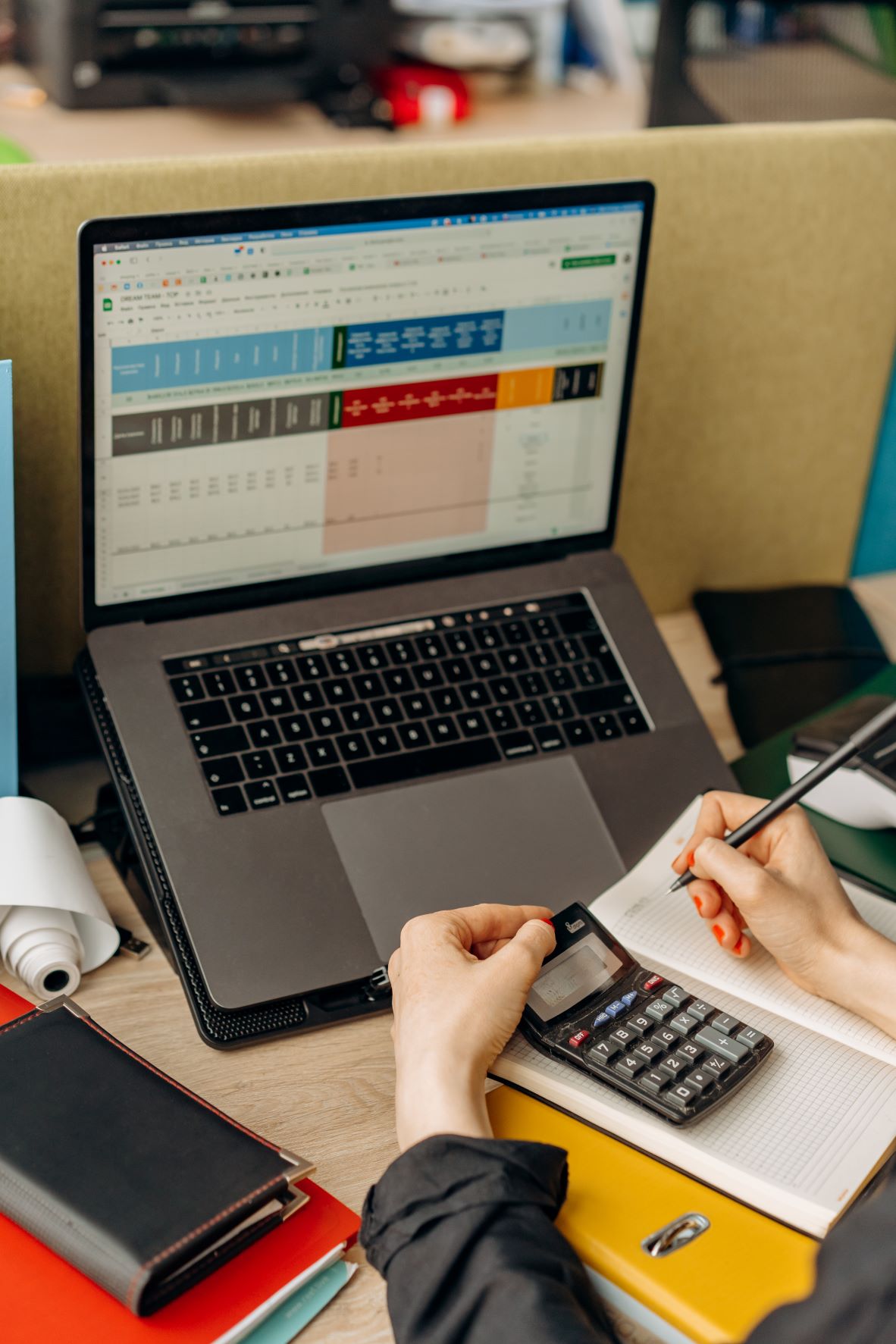 ISV Marketplace
Most accounting software comes with a lot of functionality out of the box. However, as your business grows, its needs change. It's only natural that these would extend beyond the standard modules – which is where marketplaces come in.
This is the place to go if you want to make your system do more with add-ons. Sage's own Marketplace has a variety of add-ons dealing with everything from coordinating stock to scanning barcodes. Whatever you need, there's a good chance your accounting system's marketplace will have something for you.
Flexibility
Ideally, you don't want to be upgrading your system every time your business expands. Accounting software's inbuilt flexibility means you don't have to. Sky-high user limits and additional modules allow the software to grow with your company, with minimal output on your end.
---
Pros of Using Excel
Part of the Microsoft suite
At the time of writing, Excel has been around for 35 years. That, and the Microsoft name, brings with it a lot of trust and familiarity from consumers. You know exactly the sort of quality you're getting, which helps to put people at ease.
Low (or no) cost
When you're part of a small business, keeping costs down is critical. Microsoft Excel's price point is low if you're buying it bundled with other apps in Microsoft 365, and even free if you're using the web version. For those at the start of their business journey, this means less immediate cost with the same level of service.
Good for basic accounting
On a similar note, Microsoft Excel is also good for those smaller small businesses, that may only need the most basic accounting functions. Organising, tracking and categorising accounts are firmly in its wheelhouse (and its built-in formulas can be picked up with the help of thousands of YouTube videos.)
---
Cons of Using Accounting Software
You may not need everything in your subscription
Most modern accounting software operates on a subscription model. This means you pay a certain amount each month – getting the main software and some additional modules as standard. You may not immediately need everything included in this package – but unlike spreadsheet software, accounting software is customisable. This allows you to add extra capabilities as you need them.
Expense
Because of the pros above, it's only natural that the price of accounting software would reflect that. But the real thing to consider is return on investment – i.e. how much you're getting out of the software versus what you're putting in. Accounting software tends to pay for itself in the long term – for example, Sage Intacct has an ROI of 250% and pays for itself in less than 6 months.
---
Cons of Using Excel
Difficult for multiple users to work within a single file
Excel has many 'quirks' that have annoyed its users over the years. One of these is the fact that, if somebody else is working on a file, you won't be able to do that too. This is more than a minor annoyance – all that waiting around could be harming your business' productivity. After all, business thrives when people work together.
Despite automation, it's still very manual
Though there are some automations included within Excel, the vast majority of the data entry you'll have to do will be manual. This might be fine when you're a startup. But as your customer database gets bigger, your workload will too – leaving you open to the final disadvantage…
It's prone to errors
We've all made silly errors on documents before. Usually, a simple spell check is enough to correct them – but in Excel, even these can slip through the cracks. A mistake that seems innocuous – say, typing '1000' when you meant '100' – can lead to major losses with effects extending far beyond your spreadsheet.
Microsoft Excel and other spreadsheet software do have their uses, especially if you're just starting out. However, accounting software stands out as a long-term solution, one that will stay with your business through the changes and challenges.
---
Whatever you need from your accounting software, Sage and PKF Smith Cooper Systems have you covered. Contact us on 01332 959008 or use the enquiry form.
Interested to know more about our Sage solutions?
"*" indicates required fields