While Dalrod knew they wanted to switch to Sage 200, the real challenge came with finding a Business Partner who could understand their needs as a franchise business and bring in solutions accordingly. PKF Smith Cooper Systems provided just that, allowing them to leave behind the performance issues they were experiencing with Sage 50 and further grow their business.
Industry: Service Maintenance
Company Size: 100+ employees
Sage Product: Sage 200 Professional, Excel Data Bridge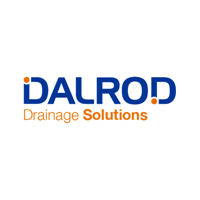 ---
Who is Dalrod?
Dalrod offer specialist drain cleaning, surveys, and pump maintenance solutions. Though their Head Office is in Peterborough, they have franchises across the UK and operate a 24-hour service, meaning customers can get their problems solved quicker.
Our approach
As a business running on the franchise model, Dalrod had some specific requirements when it came to upgrading its Sage software, as Tom Scott, the company's IT manager, explains:
"We don't just operate Sage 50 for ourselves, we operate the Sage Company for each of the franchise companies within the network."
With there being 18 franchise companies currently part of this network, and more in the pipeline, it was essential that the software could handle its increasing number of invoices – 300% between 2019 and 2022. Sage 200's recognised migration pathway from Sage 50 made it the top candidate, as did its wider range of features, like increased means for nominal code analysis:
"In many respects, everything you can do in Sage 50 is better and bigger in Sage 200."
But despite the clear benefits of moving to the new software, there was still the matter of which partner would be the best fit – especially considering 10-12 years of accounting data would need to be moved across. Tom, an ERP specialist himself for 30 years, recognised the importance of getting this right:
"It is absolutely essential that whatever package or platform you're using, you have a good relationship with the system provider, or the partner."
After researching several providers, the Project Team decided to go with us for several reasons– with the largest one being our understanding of the unique ways in which businesses like Dalrod worked:
"Because we're a franchise business, it does put a twist on things – but Craig and Richard understood that. And it's that level of understanding about our challenges and their ability to take them on that helps the success of the implementation."
The result
The implementation had success beyond the migration from Sage 50 to Sage 200. When the project got underway, Dalrod found themselves not only switching accounting software, but changing their entire approach to the business:

"As part of our project, we had to undergo a review of a lot of our processes, and we've adapted the way that we've worked substantially. […] Before, sales were just sales. Now we can break sales down by the type of job, so we've built that into the nominal ledger."
Alongside Sage 200, Dalrod also had Excel Data Bridge installed, replacing a previous back office system with native Sage 50 integration. This add-on has been especially transformative for the company:

"EDB is intrinsic to our whole invoicing process.  Every sales transaction that we have gets passed through Excel Data Bridge to get into Sage.  That has increased the speed of processing and the volume of transactions that we can handle significantly."
With an ever-growing list of franchisees to manage, Dalrod needed to know the solution – and the partner – were in it for the long haul. Sage 200 and PKF Smith Cooper Systems fit this brief completely, setting them up to be able to handle upcoming expansions and respond to current challenges.
---
If you would like to discuss the Dalrod Case Study in more detail or if your company needs assistance switching to Sage 200 or any other Sage software, you can contact our dedicated team. Call us on 01332 959 008, or use the enquiry form.
Interested to know more about our Sage solutions?
"*" indicates required fields