If you often find yourself struggling to close your menu items quickly in Sage 200, then this tip is for you!
When you have opened too many menu items in Sage 200 it can be time consuming to close them all again.
So, in this week's tip, we will show you how to collapse and close your menu items, quickly.
You can read the article below or watch the step-by-step guide on our YouTube channel.
---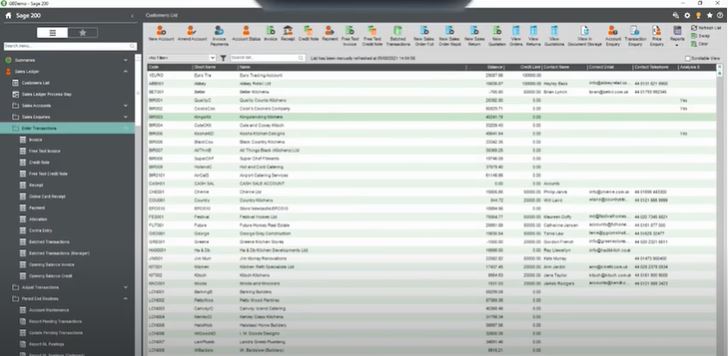 To start with, open your Sage 200, then move on to the left-hand side and click on the 'Menu' button.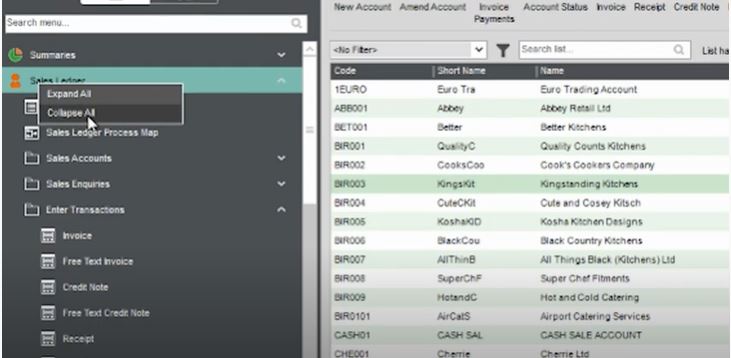 Move your mouse to'Sales Ledger', right-click and choose the second option 'Collapse all'. This will take you back to the basic list again.
If you want to reverse this, you need to select 'Summaries' from the menu, right-click and select the option 'Expand all' which will expand your menu as it was before.
And that is it!
---
If you would like to stay in the loop about our latest tips then make sure you are following us on Twitter, LinkedIn and Facebook!
As we are constantly looking at ways in which we can improve our service, you are more than welcome to leave your feedback on our form. If you have any suggestions for what you would like to see featured as a tip of the week please email [email protected].
If you would like more support concerning your Sage system, take a look at our Sage support service. Contact us via the enquiry forms or call 01332 959 008 if you would like more information.
---
NB: Be advised that the information/accuracy in this article may differ depending on which version of Sage 200 you use, as a result, some options and processes might look different. For all support queries please email [email protected].
Interested to know more about our Sage solutions?
"*" indicates required fields