Support, Sales, Consultancy, Marketing and Development. These are more than just departments at PKF Smith Cooper Systems they are teams of people that have brought the company to where it is today.
Many of you may not have interacted with any of these departments or you may have interacted with them all! Either way, this series is intended to introduce you to the people behind the titles and give you insight into the people who make up Team PKF SCS.
Following on from our previous articles in this series, we are talking to Gary Butler. Gary is one of our Sage Support Consultants and someone who many of you may have interacted with before.
Keep reading to find out more about Gary and how his PKF Smith Cooper Systems journey began.
We have also featured a range of other team members, so to catch up on our past articles click here.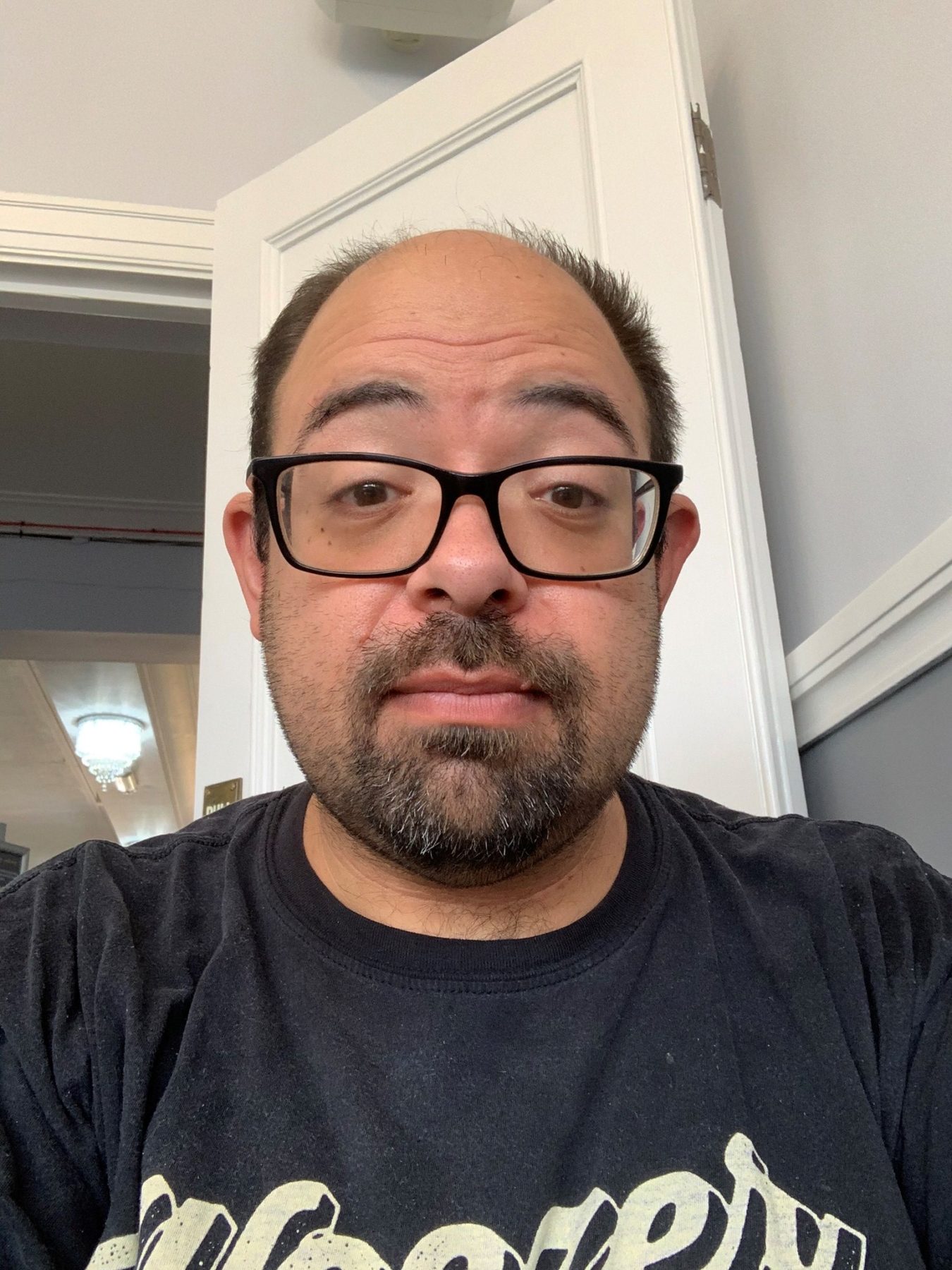 ---
How did your journey with PKF SCS start?
My journey began when I was working for Cellular Solutions (who are now part of PKF Smith Cooper Systems through company purchase) and I felt that I needed a new challenge, I left before the Sage part of the company was bought. I had previously worked for Sage as a team coach and was very used to being busy day by day. Working for a smaller partner was good and the variety was interesting, but I felt like I needed a new challenge. So I sent my CV through the PKF Smith Cooper Systems website and Chris Smith got back to me. We discussed my thoughts, I had an online interview and here I am!
What attracted you to join PKF SCS?
I think it went back to my Sage days, I always recalled that PKF Smith Cooper Systems was a name where I used to get difficult queries from and that wasn't a bad thing. There were a number of names that I spoke to over the years that were still at the PKF SCS and a good reputation always followed the company. So that was it for me, great interactions and an even better reputation.
What does the 'Sage Support Consultant' role entail?
The job is quite varied – we get support calls from customers as well as emails/web submissions and it can be for Sage 200, Kudos, Sicon/Eureka/Draycir products, Sage 50 and a bit of Sage Intacct too. I have recently achieved the Sage Intacct certification so I am looking forward to getting my hands dirty on that. I enjoy data investigations the most, but I am also learning some of the other products on the job, which can be quite interesting. The team is tight-knit so it's good working together on tricky issues.
I have also made a few support videos, this really took me out of my comfort zone as I can be a bit uncomfortable with these things, but it was good to do something different.
How has your job and your customer interactions developed over this year?
It's been interesting as I joined PKF Smith Cooper Systems during the pandemic, so I've never been to the office or met anyone in person (apart from the people I worked with at other companies in the past). The role of tech support is always a role that can be achieved from working anywhere, so liaising with our customer base is thankfully mostly easy.
I am also happy to be learning some new skills, especially Sage Intacct, as I like to build up my knowledge of new things.
Would you recommend PKF SCS to others who are looking to pursue a new career/workplace and why?
I would. Mainly because there are obvious options and areas for growth within PKF SCS, no matter what department you are in, and the whole team is incredibly knowledgeable and dedicated to providing the best customer experience.
Being on the support team is not only an experience in itself, it is also staffed with a wide range of experienced individuals and brilliant personalities. By day we all work really well together to support our customers and by night we get on just as well over a drink, albeit a virtual one!
This feeling is not limited to support. Across the company, there are extremely knowledgeable and experienced individuals who enjoy working together. It has been great to work alongside like-minded people.
---
That is all for this time around, thank you very much for reading and a huge thank you to Gary for sparing the time to answer our questions!
Interested to know more about our Sage solutions?
"*" indicates required fields