The Output Mode enables you to choose how reports, letters and documents are printed from Sage 200.
You can send them to a printer, preview them on-screen, or save them to the Spooler to print later.
If you've just been set up in Sage, you may find that you go to print a document and nothing seems to happen. This means that your Output mode isn't set up as you might want it to be.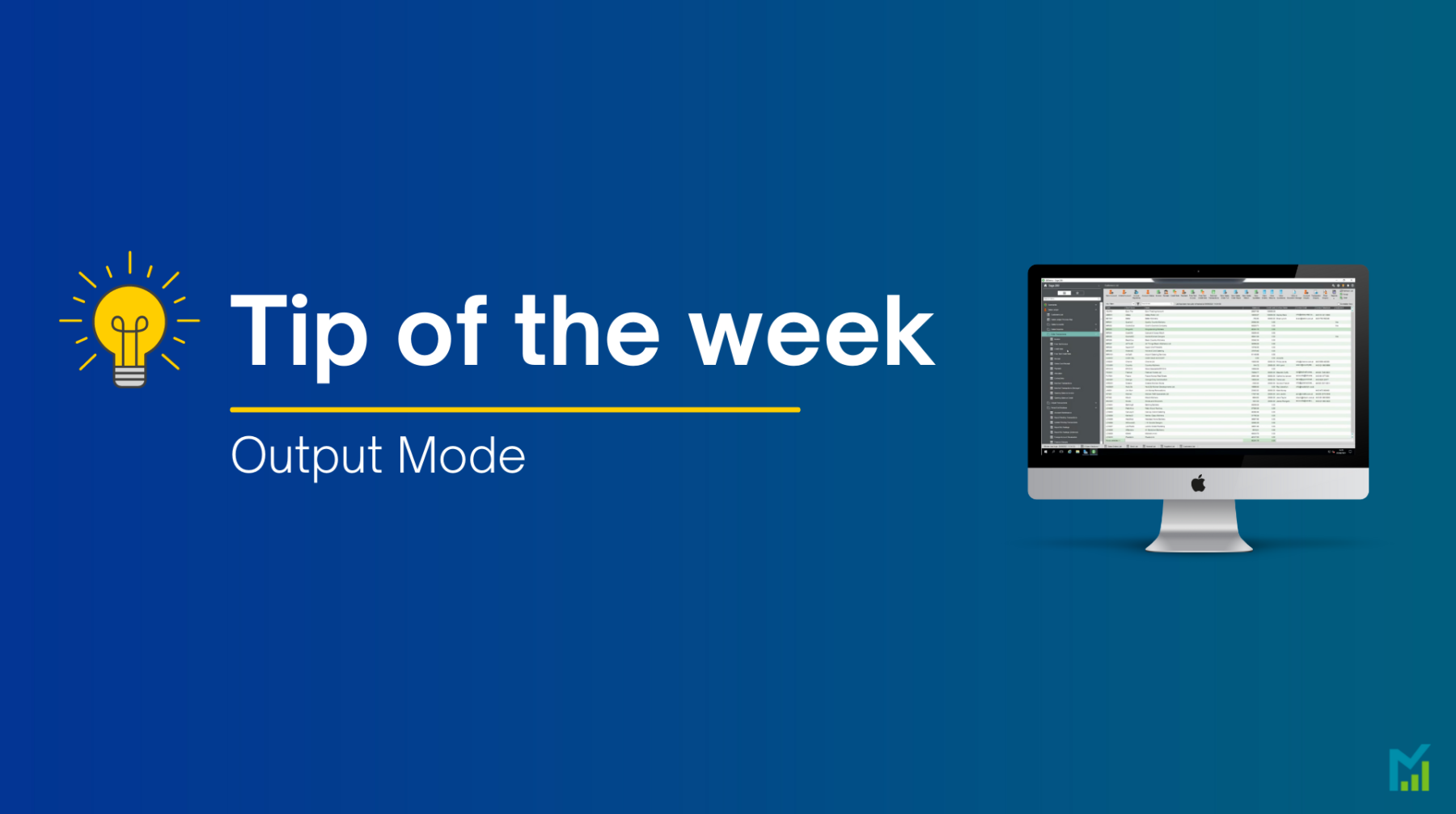 ---
If you go to the Tools option, the cog icon top right of Sage 200, you have an option for Choose Output Mode
As you can see, there are 3 options available.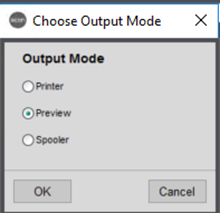 Printer
This sends all layouts or documents that you produce from Sage straight to the printer. This is the least popular choice, as if you accidentally produce a report that's 300 pages long, you probably don't want to print it straight off and use all your paper!
Spooler
This saves all reports or layouts in the Spooler for you to come back to and preview, print or export later. This can be accessed by the printer icon top right of Sage. This is also the default option when you are set up with a Sage user, so anything you may have already tried to print should be sat in here waiting for you
Preview
This is probably the most popular choice. This will produce the layout for you straight on to screen. You can then send this to the spooler if you wish to store for later, or you can print, export or email straight from the preview itself. This option will also let you know if there are any issues with the report you are trying to produce by giving you an error, whereas reports that cannot be generated but are set to go to Spooler will not error but also will not produce.
Your output mode can be changed at any time so you're not committing to anything, have a go and see which option works best for you.
---
If you would like to stay in the loop about our latest tip then make sure you are following us on Twitter, LinkedIn and Facebook!
As we are constantly looking at ways in which we can improve our service, you are more than welcome to leave your feedback on our form. If you have any suggestions for what you would like to see featured as a tip of the week please email [email protected].
If you would like more support concerning your Sage system, take a look at our Sage support service. Contact us via the enquiry forms or call 01332 959 008 if you would like more information.
---
NB: Be advised that the information/accuracy in this article may differ depending on which version of Sage 200 you use, as a result, some options and processes might look different. For all support queries please email [email protected].
Interested to know more about our Sage solutions?
"*" indicates required fields