PKF Smith Cooper Systems, an award-winning Sage business partner, have completed a move to a new office on Pride Park in Derby.
The move signifies the start of an exciting new era for the company, which has had its head office in Derby since it began in 2014.
It comes after PKF Smith Cooper Systems already expanded their Newcastle office, and hired new team members across multiple departments. This new, modern office further affirms the company's drive to provide expert Sage software support to businesses across the country.
Prospect House has three floors, a gym, multiple breakout areas and several spacious meeting rooms. These will provide facilities for teams across the country to meet, and continue building the company's reputation as "Good Sage Guys to Deal With." It is in a prominent location in Derby, overlooking iconic local landmarks such as Pride Park Stadium.
Chris Smith, Managing Director at PKF Smith Cooper Systems, said: "Whilst many of our peers, in the post pandemic world, are choosing to downsize office space and move to 'work hubs' or 'café culture' type drop in premises to support hybrid working, we take the opposite view. We believe we can provide the best service by bringing our best in class people together in best in class facilities and are happy to invest in the same. St Helens House has been a superb base for our success over the last 8 years but we now look forward to moving to a whole different level at Prospect House."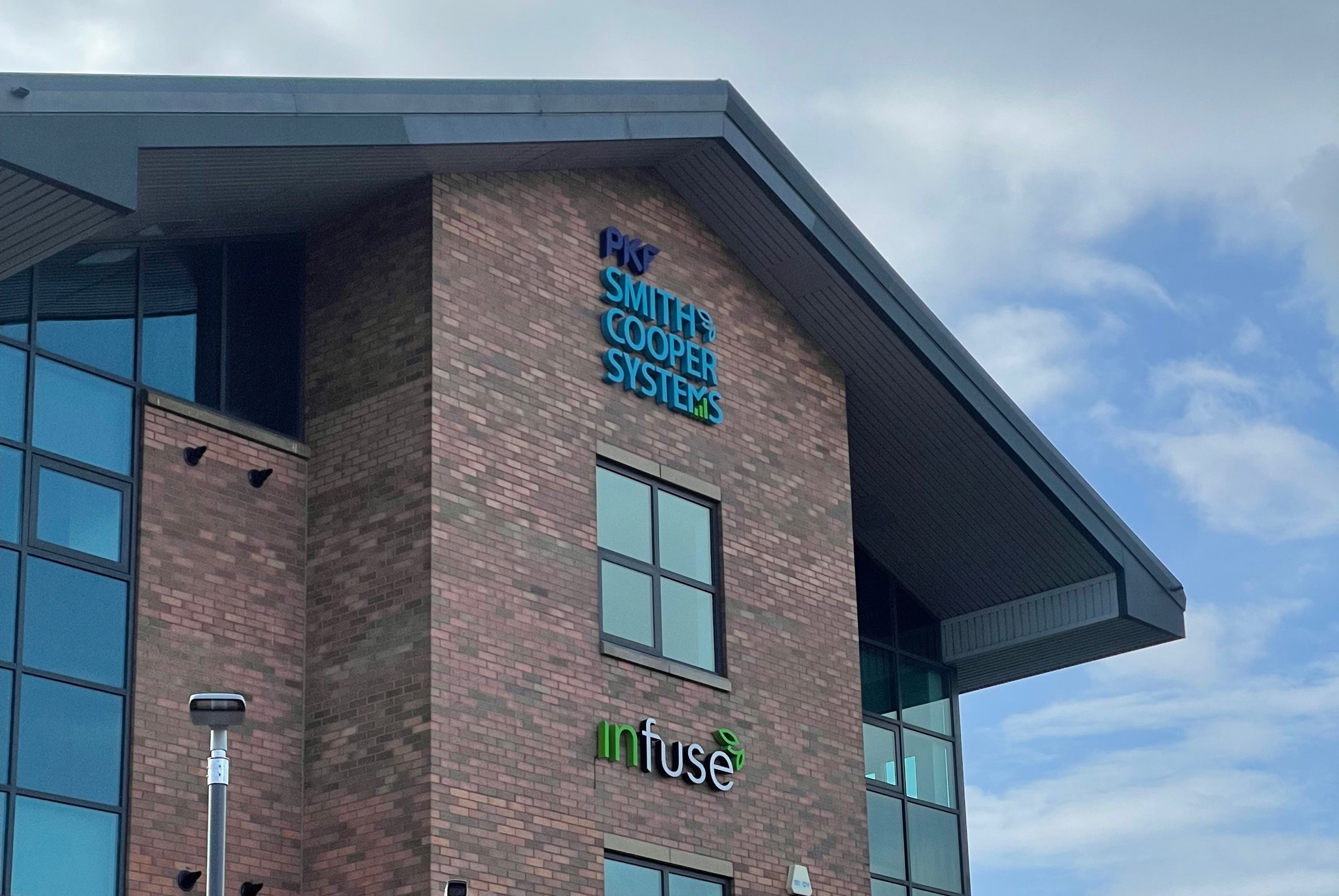 About PKF Smith Cooper Systems: Founded in 2014, PKF Smith Cooper Systems is a Sage business partner, based in Derby. They work in multiple industries to implement Sage's business accounting software into companies of all shapes and sizes. They have been recognised as 'Sage 200 Business Partner of the Year' in the Midlands for the past 6 years.
Interested to know more about our Sage solutions?
"*" indicates required fields