When it comes to the world of Sage and its ISV add-ons, the amount of choice is extensive.
Even when it comes to products and solutions simply related to Sage 200, there are many options to suit various industries and business functions. So to break them down, we will be spotlighting a product once a month, highlighting its features and showing who it's best suited. This month it is all about Draycir's Credit Hound Cloud.
If you would like to see this Sage add-on in action you can click here to access the 30-day free trial!
---
What does it do?
Credit Hound Cloud is a completely cloud-based version of Draycir's trusted Credit Hound software. It has many of the same features as the original Credit Hound, and works to automate day-to-day credit control processes.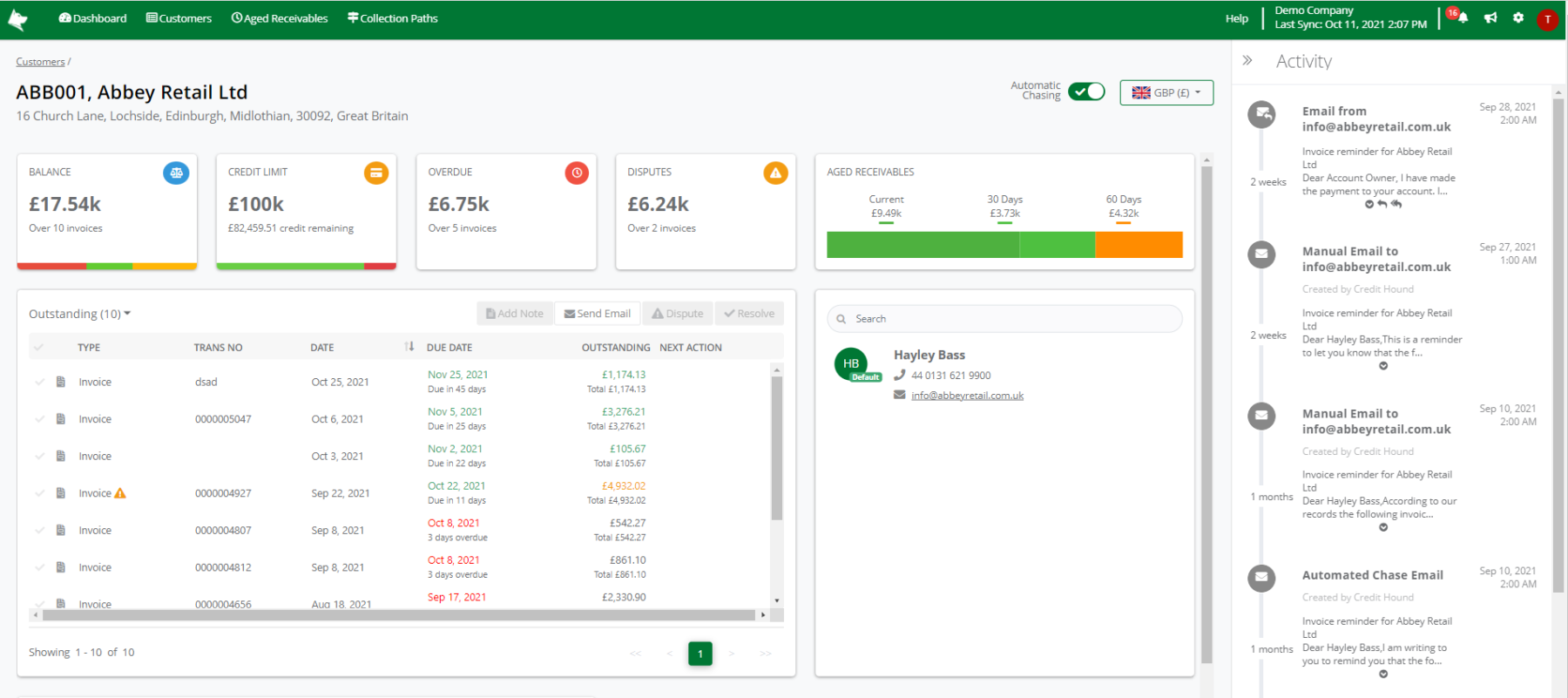 Headline Features
Chasing cycles – letting you decide how (and how often) you want to communicate with specific customers.
Visibility – you can use the application's notes function, dashboard or history to track all outstanding invoices and payments as well as all communications with customers.
Payment tracking – get an overview of disputed payments at a glance, making it easier to avoid payment delays.
What problems does it solve?
This Sage add-on eliminates the need for a paper trail or manual reminders when chasing up credit – with payment chasing cycles, this task can be done automatically.
It can also reduce system downtime with its built-in updates, as well as your number of debtor days.
Who could benefit from using it?
Credit Hound Cloud is a good fit for most businesses where there is:
A desire to grow existing Sage 200 software
A need for payment reminders
Increased administrative task backlog
A need to enhance credit control
---
To find out more about Credit Hound Cloud, visit its dedicated page here. If you'd like to try it for yourself click the button below to access the free trial!
If you have questions about this product or any of our other solutions, contact us today on 01332 959008, or use our enquiry form.
Interested to know more about our Sage solutions?
"*" indicates required fields