Control each stage of your manufacturing processes and integrate seamlessly with Sage 200.
Cim200 is the ideal solution for businesses who need more from Sage 200 Manufacturing, without having to deal with a new interface.
This add-on works in harmony with Sage 200 to streamline your stock control, production, planning and more.
In an industry where change is constant, Cim200 allows you to control every element of your manufacturing process right out of the box, giving you more efficient business and happier customers.
Modules include Stock Control, Bill of Materials, Commercials, Works Orders and Planning.
Supporting businesses across the UK
Ideal for companies with:
Production managers who need to ensure capacity can meet demand

Changing production demands

Customers who like to use their own part numbers

A need to quickly identify stock availability
Stock profile - see important info at a glance

Multiple production routes - truly bespoke manufacturing

Simple migration from Sage 200 Manufacturing

Specific due dates for components - better cash flow and more space
Benefits of Cim200 Manufacturing
Keep on top of your stock
The stock profile screen gives you access to all the important information about an item at a glance, including demands, replenishments, and stock status.
Choose what's best for your business
In production, one size doesn't fit all – so Cim200 Manufacturing's Bill of Materials module has multiple routes and analysis codes, meaning you can mix and match based on business needs.
Know what's going where, and when
No more manually monitoring orders – Cim200's Order Lines allow you to generate order lines for stock items, based on quantity and time requirements, such as daily, weekly, or monthly.
Migrate Easily from Sage 200 Manufacturing
Reduce system downtime and lost revenue – Cim200 Manufacturing's migration tool transfers all settings Sage 200 Manufacturing, including Works Orders.
---
Modules Explained
Stock Control
Rapid Entry Stock Movements – Transfer or move stock between warehouses or bins in an easy entry form.
Transaction Running Stock – See current or retrospective stock on the transaction history screen.
Quarantine Inspection – Helps you ensure that goods have passed through quarantine before they can be used. Accept or reject goods and automatically write off stock or raise a purchase return.
Customer Part Numbers – Search stock items by customer part number, and show this on the sales order, as well as your own.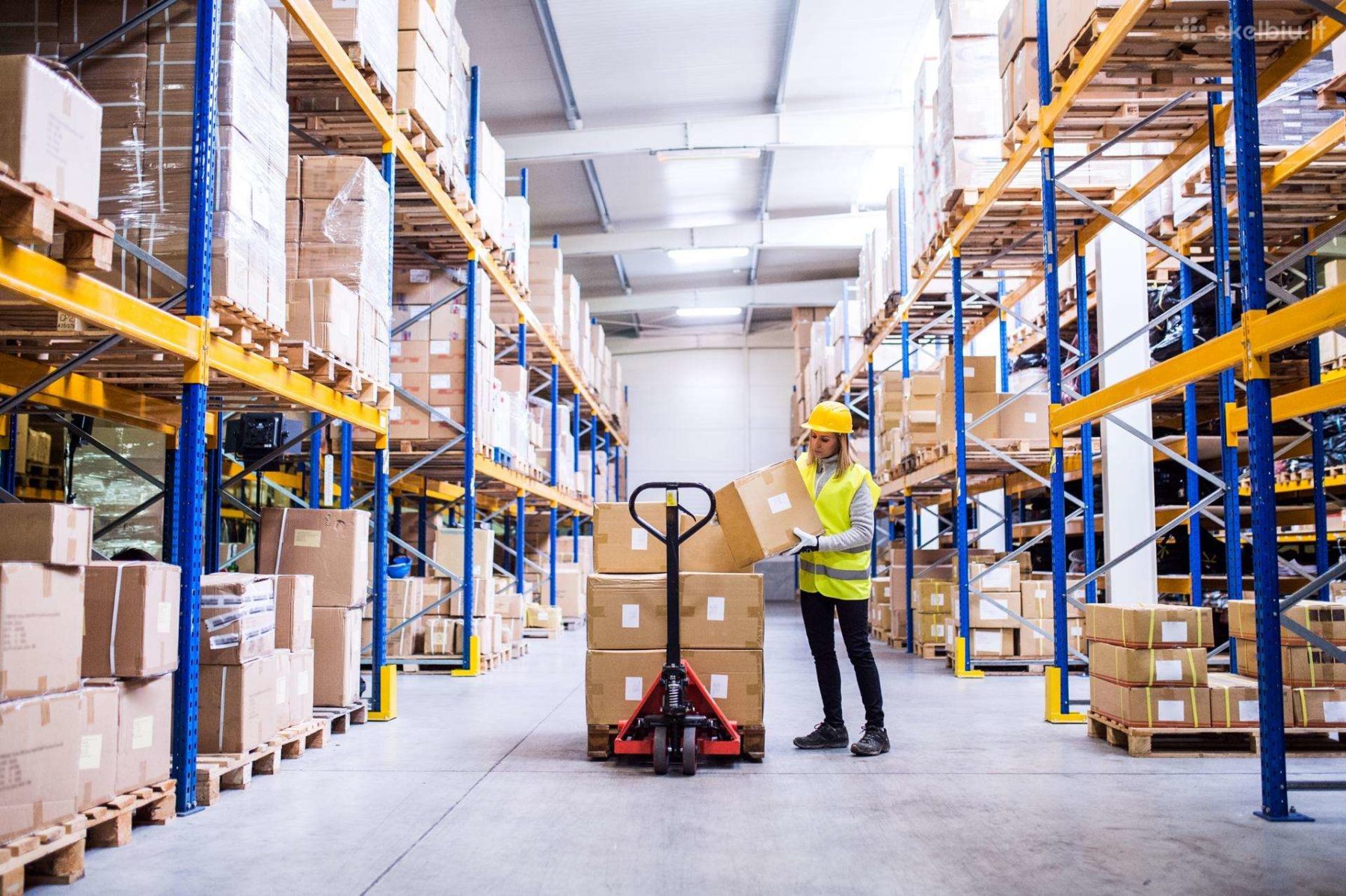 Bill of Materials
Percentage BOM – If you manage liquids, chemicals, or ingredients, this lets you set up your finished goods components as a percentage on the bill of material.
Kit BOM – Despatch a bill of materials without a works order.
Ad-Hoc Reverse Build – If you accidentally send a product to stock, this allows you to easily reverse it. All the components will be added back into stock, at any time whilst considering any traceability and cost variances.
Audit Log – See who created or amended a BOM.
Commercials
Schedule Order Lines – Schedule delivery dates in line with your business objectives, based on the quantity ordered and time reoccurrences (daily, weekly, or monthly).
Needed By – Use this function to identify where received goods are needed, and ensure your stock gets there, faster.
Linked Orders – View a list of works orders currently linked to the sales order item. You can also link the selected stock item line to an existing works order.
Goods Receipt Allocation – Save time and improve accuracy – automatically allocate works orders tagged to a specific purchase order.
Despatch Kit BOMs – If the item to be despatched has been set up as a 'Kit BOM', its components will be 'built' into the BOM, added to stock, and the BOM will then be despatched. Track every part of your product, even after it's been despatched.
Supplier Part Numbers – Raise orders for supplier part numbers held against stock records, using this information to its fullest potential.
Works Orders
Components – Calculate and adjust quantities, fix shortages, and amend components in the Components tab.
Operations – Calculate and adjust quantities, fix shortages, and amend components in the Components tab. When a new works order is made, the operations on a specified route of the bill of material are carried over onto the works order.
Using Cim200 Manufacturing, you can access relevant data for each operation, including setup, labour, machine, and tooling times, at any time.
Trial Kitting – View shortages, and raise replenishment orders without leaving the screen.
Costing – Get a full breakdown of all your important costs, including material, labour, machine, setup, teardown, tooling and many more.
Capacity Planning – See a complete overview of load and capacity across your resources for any given period of time. Plan overtime or reschedule jobs easily if plans change.
Subcontracting – See any items that are currently 'out' at the supplier and the dates required, along with the quantities.
Scrap – When there are components with a fault, scrap these items easily while recording reasons why, by who, and when.
Traceability – Track where an item was used, and the batch and serial numbers that were produced – directly from the works order.
Operation Times – For when the default times just won't cut it, book times for specific employees. With individual rates and a designated machine with its own cost, you can make sure every second of a job is accurately costed so neither of you are out of pocket.
Planning
Make for Stock – Prepare for your busiest periods by entering information about levels of demand for stock, at the dates you wish – regardless of other demands on the software.
Sales Forecasts – Keep your repeat customers happy, by using Sales Forecasts to ensure that you have enough stock available when the order comes through.
---
If you would like to arrange an onsite demonstration of how Cim200 can work for you, then do not hesitate to contact us via [email protected] or give us a call on 01332 959008
If you're interested in this Sage product then we think you may also be interested in..