Stock control in Sage 200 is fully integrated with Invoicing, Sales Orders, and Purchase Orders.
This means that information about your stock item levels and values is updated at each stage of the sales and purchase processes.
When you use stock, there are times that parts become obsolete. For example, an updated version becomes available, the item itself is basically different from the original item or the item simply won't be used anymore.
In these times, you may want to set a new stock item up, to track the sales or usage for the new item,
Issues can arise that when users raise orders, they then select the old item in error, causing discrepancies on stock and confusion when orders are processed.
To prevent these mistakes from happening, you can set an item to be inactive. Making an item inactive can be a permanent or a temporary thing and doing this will not lose any history of sale, purchase, or movement.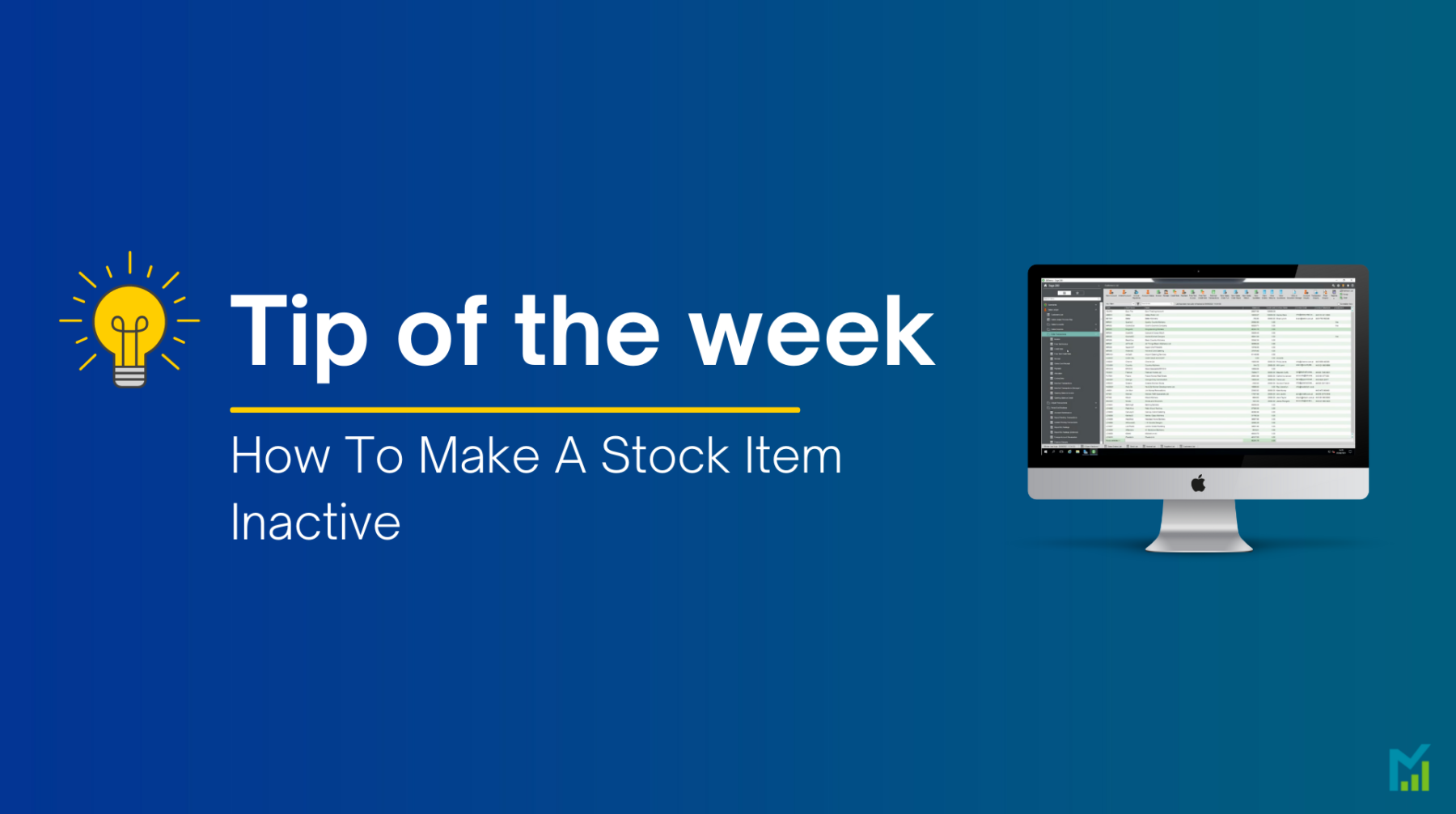 ---
To set an item as inactive, you simply need to amend the stock item by going into Stock Control > Stock Records > Amend Stock Item Details
On the initial General tab, you have an Item Status section in the top right, you simply change the dropdown from Active to Inactive.
You cannot make a stock item inactive when the item is:
On a Live purchase order or purchase return.
On a Live sales order or sales return.
Allocated.
On an BOM with the status Active, Retired, or Obsolete.
A cross-selling item for another stock item

When you set the item as inactive, it prompts you to select an Inactivation Date. This is to record when the item has been taken offline for reporting and auditing purposes. You can make the item active and inactive as many times as you need.
When the item's status is Inactive, you cannot:
Sell the stock item through the Sales Order Processing module.
Buy the stock item through the Purchase Order Processing module.
Transfer the stock item through the Stock Control module.
Write off the stock item through the Stock Control module.
---
If you would like to stay in the loop about our latest tip then make sure you are following us on Twitter, LinkedIn and Facebook!
As we are constantly looking at ways in which we can improve our service, you are more than welcome to leave your feedback on our form. If you have any suggestions for what you would like to see featured as a tip of the week please email [email protected].
If you would like to discuss a support contract for your Sage system, then take a look at our Sage support service. Contact us via the enquiry forms or call 01332 959 008 if you would like more information.
---
NB: Be advised that the information/accuracy in this article may differ depending on which version of Sage 200 you use, as a result, some options and processes might look different. For all support queries please email [email protected].
Interested to know more about our Sage solutions?
"*" indicates required fields