Like other Sage software, Sage constantly updates Sage CRM to make sure it's working for its customers.
With the release of Sage CRM 2022 R2, we've been reviewing the changes you need to know about.
This time around, the improvements to Sage CRM centered around two main areas: Improvements to User Experience and Feature Renewal (including a new Email and Contact Import feature.)
Improvements to User Experience
Alongside addressing many customer cases (with 25+ of them resolved), this latest version of Sage CRM has also refreshed other aspects of the CRM. This includes e-learning material and user assistance content, and updates related to the Sage rebrand that took place earlier this year. All of this helps to make the interface more inclusive and accessible.
Feature Renewal
Sage CRM had multiple integrations with Microsoft Outlook – both relying on plugins. These plugins were based on outdated software, like Internet Explorer. Now, none of these integrations depend on browser plugins or need for additional installations.
As the below diagram shows, the setup is now much simpler: once the system admin has set up a Client ID, the user just has to connect to their Exchange account – just like you would do if you were signing into your webmail.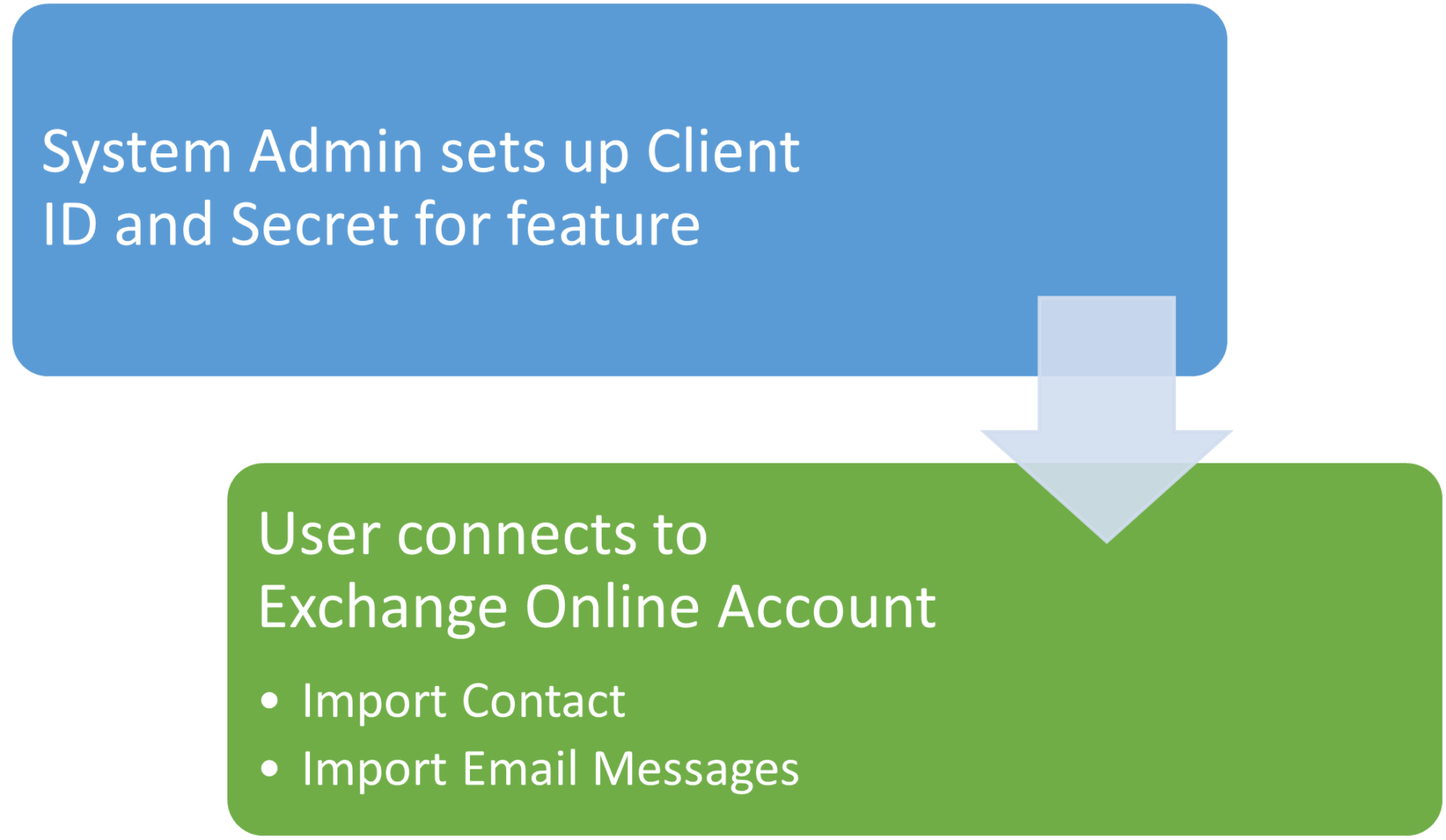 From there, you're able to import contacts directly from your Exchange account into Sage CRM. You can import them either as a person or a lead, deepening on whether they already have an associated company in the CRM.
You can also do a similar thing with email messages – importing them into the CRM and then filing them against a Company, Person or Opportunity.
All of these serve to bring more everyday functions into the CRM – meaning you do more, while using less.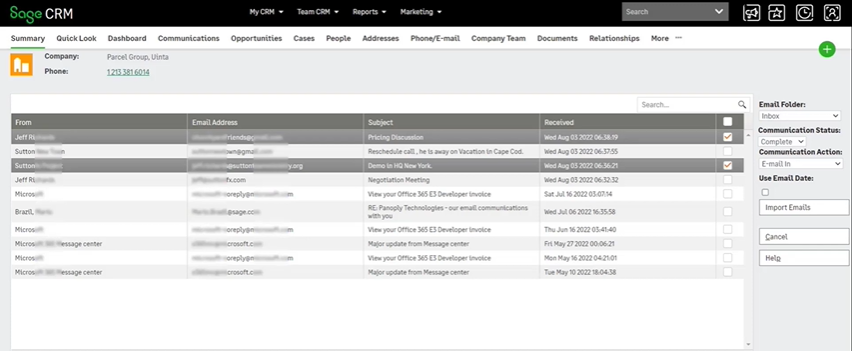 As usual, Sage has also conducted a security review – you can now set maximum length.
Improving REST API
To help with the above changes, Sage CRM's REST API has been updated. The "upload documents" feature has been extended – you can now specify a target folder where attachments will land.
---
If you have any questions about Sage CRM 2022 R2, please get in touch by filling out an enquiry form or call us on 01332 959 008.
Interested to know more about our Sage solutions?
"*" indicates required fields