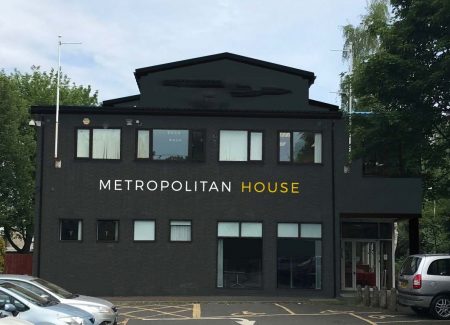 PKF Smith Cooper Systems are delighted to announce the opening of our new Newcastle office, based at Metropolitan House, Gateshead.
For the last three years we have operated a certain way of working in the Midlands that has resonated with the Sage user community in that region and seen us achieve significant growth, winning multiple awards with Sage themselves, including the Midlands Sage partner of the year in 2015, 2016 and 2017. In 2017 we replicated this model in London and the South of England with equal success.
Whilst technical support is naturally always based on telephone and remote access, regardless of location, we believe the best way to manage our clients on a day to day basis is with real local people, who can visit you when it suits you and build the essential rapport required for a long term mutually beneficial relationship.
Managing Director Chris Smith said –
"Newcastle is well known as the home of Sage and is one of the most vibrant and progressive regions in the UK, so we are naturally really excited to open our Newcastle office. We have no interest whatsoever in creating a random spiders web of multiple "sales outposts", but instead have a solid plan to create a central spine of Smith Cooper Sage support centres to cover the length of the UK. This allows us to provide quality local service, using quality local people but also allows us to easily share resources between our regions.
We have had several members of our team working from home in the North East for some time, but with a noticeable increase in new business in the North of England at large, this is the perfect time to formalise our position in the region. We have a tried and tested model which has been very successful in the Midlands and London/South and we look forward to executing this again over the coming weeks and months in our new Northern region."
Interested to know more about our Sage solutions?
"*" indicates required fields