Sicon Service Manager allows you to log service cases within Sage 200, allocate to remote engineers and manage service contracts.
Sicon Service Manager allows you to manage your service department as well as the profitability of call out jobs, service contracts or warranty items.
Fully integrated with the Sage 200 financial, stock and order processing modules, tablet interface licenses are also available for service engineers to receive jobs, update case details, use stock, book time and complete work.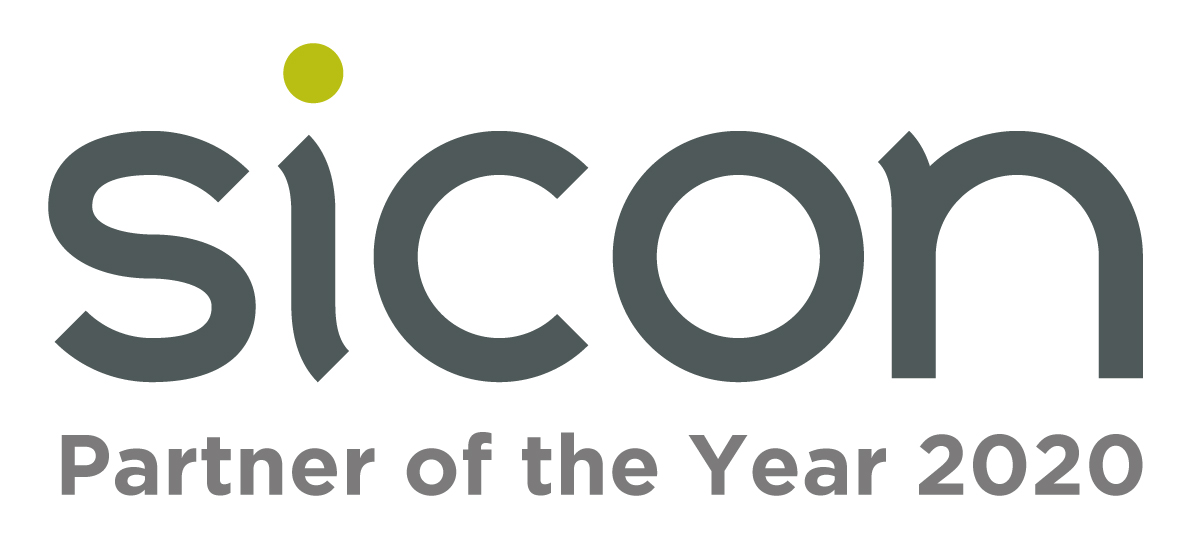 Supporting businesses across the UK
Ideal for companies with:
Maintenance or Warranty based contracts

Break/Fix Service contracts

Field based service team
Manage equipment under warranty or covered by a service contract

Assign service cases to individuals or a team

Engineers can be assigned postcode areas

The skills matrix guides each case to be assigned to the most suitable engineer

Generate contract reminders and renewals
Log Service cases against customers, with or without contracts, against equipment, locations and sub locations for specific contracts then allocate to the most appropriate engineer based on skills availability and geography.
Features Explained
Here is a list of the Sicon Service Manager features and what they mean. If you would like to discuss these features please contact us!
Service Contracts
Each customer can have one or many items on a service contract. Each of these items can have a different service level.
History
Each item on the schedule will have a full drill down history available to view and show immediately if it is in warranty, under service cover etc.
Logged service cases
These can be easily emailed to customers along with update notifications and actions completed.
Contract Billing
Using the excellent Sicon contracts module this function controls the contract reminders, invoice generation, deferred revenue management and other contract specific detail.
Regular Contract Visit
These can be set-up as part of the service contract and internal reminders are generated to schedule these visits.
Customers
Each customer can have many service contracts, each contract can be related to a site location and each location can include exact site sub location information.
Engineers
Each engineer is set up with a number of parameters that can be used when assigning service cases. These include postcodes covered, custom skill types of the engineer (associated with contracts), and availability of the engineer from his diary, holidays etc.
Installed and maintained within Sage 200
Installed as a standard Sage 200 module.
Sage 200 menu structure included
Menu structure provided for quick custom user menu design.
Memo's and Notes
Memo's and notes are available against each service contract, location and case log.
Reports
A suite of standard Sage 200 style reports is provided but you can also build your own as required.
Mobile Integration
Scheduled cases can be sent to outlook/exchange and these will synchronise with most mobile devices. In addition, a dedicated Sage 200 mobile workspace is provided to deliver more detailed information to the engineer.
Logging a service case
Logging a service case allows the selection of the customer, location, sub location and contact for the location and then the various items that are located on the site.
Each service case can be assigned to an employee
This can be controlled by location, skill type or simple availability rules.
Service Levels
These include SLA's relevant to the cases logged and the cover types which could be inclusive of parts & labour, parts only, invoice to the customer etc.
Contract Costing
Using Sicon Job Costing module functionality to capture both cost and revenue postings over the life of the contract, it is easy to identify contract profitability.
Equipment list
The customer equipment list will show all items associated with them. These can be items purchased through SOP module, issued to the contract via stock control or added manually from the maintenance screens or import functions. Each item has the following attributes:
Location: SOP delivery address + sub location at the SOP address.
Type: Stock item, Free text item, Purchased.
Details: Make, Model, Serial number tracking (linked to Sage serial numbers where enabled).
Contract: Each item can be linked to a contract or held for information against the customer to be referred to at a later date.
Service Level: Each item will have a service level, response time and default order priority.
Suppliers (Back to Back contracts)
Allows the configuration of back to back service contracts with supplier details and service agreements held within a customer service contract. Back to back costs included in service contract costing.
Runs with Multiple Sage Companies
Unlimited Sage companies are supported at no additional cost.
List Views and Workspaces
Provides on screen information with customisable columns, supporting data panes and drill down to key information.
Outlook/Exchange Integration
Scheduled cases are assigned to an engineer within the service management module. Each engineer has an e-mail address and this is used to create an appointment record with details of all actions carried out for the service case.
---
If you like further information on Sicon Service Manager please call us on 01332 959008 or email [email protected]
What software is installed for the Service Engineers Tablet ?

Service Mobile is installed as described in the installation guide (please click below to download this for reference), once installed manually via IIS the install creates a web.config file and during install, we have to say what sage 200 company to point the tablet software to.

NB: if this will be to a sage 200 test company first, once testing is complete prior to going live the web.config file would need to be changed to point to the new live company; noting it's the company name, not the database name.

Ahead of install the customers I.T department will need to set up an external address and purchase a SSL Certificate if they want to access it without a VPN, otherwise it will only be accessible on their network. I.T departments will know about SSL certificates and this information will need to be advised before the install is carried out.

How do we connect to carry out Service training?

One trainee/multiple trainees in a single location | We will connect via TeamViewer to take over your PC and will contact you on the number given above.

Multiple trainees across a number of locations | We will contact the main trainee as above and take over their PC using TeamViewer. We will then share the screen with the remote trainees and contact everyone via conference call to start the session.

We ask that you check with your IT department prior to the initial training session that there will be no firewall issues in using this method of connection. If there are likely to be security issues, please contact your project administrator and we will be happy to find a solution.

Will the product training happen at the same time as a Service installation?

No. This will be scheduled with the relevant parties after the installation. This allows for any issues found during installation to be resolved and ensure all systems are working as they should be.
Get in touch now to discuss why your business needs Sicon Service Manager!
"*" indicates required fields
If you're interested in this Sage product then we think you may also be interested in..